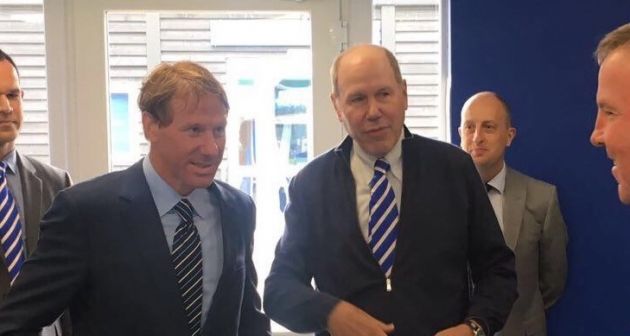 Investment firm Tornante has completed its acquisition of third-tier English soccer club Portsmouth.
Tornante, which is owned by former Walt Disney chief executive Michael Eisner, originally offered UK£5.6 million (US$7.4 million) to buy 100 per cent of the EFL League One side in April. 80 per cent of Portsmouth's equity holding, the Pompey Supporters' Trust (PST), approved the terms of sale and following a period of due diligence the purchase has been confirmed. It has also been reported that Eisner will invest a further UK£10 million (US$13.1 million).
Tornante was advised in the transaction by Inner Circle Sports, the global sports focused investment bank based in New York.
Eisner, 72, and his three sons, Breck, Eric and Anders, will make up the board along with Tornante president and Mark Catlin, chief executive of Portsmouth. Catlin, who has served in the role for the past four years, will remain in his position under the new regime.
"My family and I are thrilled to take on this incredible responsibility as stewards of a football club with such a rich heritage," said Eisner. "We have come to know the Pompey community in recent months, and we are extremely impressed by their passion, dedication and love for their club."
Catlin added: "We have been on a remarkable journey, and one that everyone associated with this amazing club should rightly be proud of. It has been an honour and privilege for me personally to represent PFC and our incredible fans during this time. I am totally confident will continue to build on the strong foundations that have been built over the past four seasons."
Portsmouth - who were playing in the Premier League at the time - fell into administration in 2009 and plummeted down to the fourth tier of the English professional club soccer. The 2008 FA Cup winners exited administration in 2013 when the PST secured a deal to buy the club.
Last season Pompey were crowned champions of EFL League Two. They begin their 2017/18 League One season on 5th August when they entertain Rochdale at their home ground, Fratton Park.