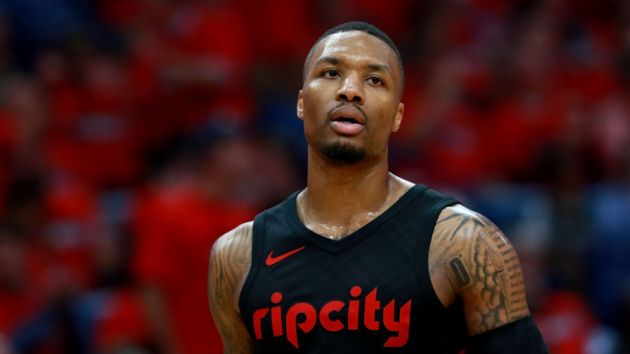 The Portland Trail Blazers have become the 24th National Basketball Association (NBA) franchise to sign a jersey patch sponsor, announcing a multi-year deal with Performance Health product Biofreeze.
The agreement will see the pain relief gel's logo appear on all Trail Blazers' jerseys, including game jerseys, practice jerseys and Las Vegas Summer League jerseys.
In addition, Biofreeze's branding will feature on interview backdrops and team broadcasts, while the company will also have the right to online, in-arena and community outreach activations.
The Trail Blazers revealed that they considered various jersey patch partnerships over the last two years before agreeing on a deal with Biofreeze.
"We got really close with a couple early on when this became an opportunity in the NBA, deals fell apart, so we decided to take a little bit of a step back because we wanted to find the right partner," said Trail Blazers president Chris McGowan.
"But when we kind of relaunched to the opportunity, we were having conversations with a few people and we felt this was the most authentic to our brand and one that would resonate really well with our fans, so we were hoping we could pursue a deal with this one. Had a bunch of great conversations, probably six months ago, and things progressed to finalising a deal a month ago."
The financial terms of the agreement have not been released, but jersey patches have been selling for anything up to US$20 million a year, with reigning NBA champions the Golden State Warriors thought to have secured the richest deal to date - US$60 million over three years - when they signed with Rakuten in 2017.
"This partnership is a really special one for us because our approach to partnership is really all about authenticity," added Michael McGoohan, chief marketing officer at Performance Health.
"We look for partners who share our values, share the same commitment to helping people achieve their own personal goals and really a strong commitment to health and wellness. And when we look at the Trail Blazers organization, partners such as Moda Health, Nike, others, it's a really logical fit for us and became a real priority for us as we looked at potential ways to grow the awareness of our brand."
The Trail Blazers will wear Biofreeze-branded jerseys for the first time in the NBA during their season-opener at home to LeBron James' Los Angeles Lakers on 18th October.