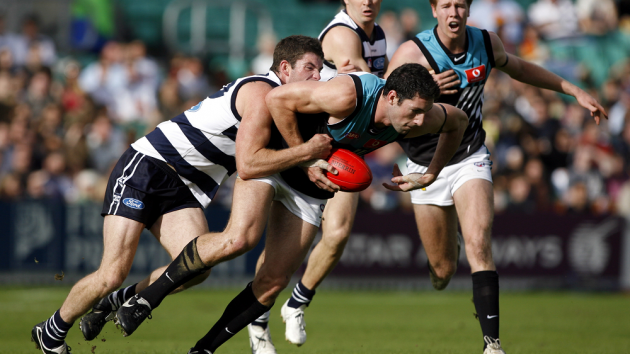 Australian Football League (AFL) side Port Adelaide have announced Haneco Lighting as their shirt sleeve sponsor for the 2018 season.
The Chinese firm is believed to have agreed a six-figure sum to partner with the Australian outfit.
Meanwhile, property company Greaton, which shares an owner with Haneco Lighting in property developer Nicho Teng, has agreed a two-year extension to its partnership with the club. Greaton first began its sponsorship in 2016.
"The Port Adelaide partnership is a great platform to reach the Chinese market in a dynamic and fun way," said Teng. "Adelaide has been my second home for over a decade and allowed me to develop strong relations with businesses in both countries. Port Adelaide is one of Australia's most successful and visionary sports organisations."
Port Adelaide chief executive Keith Thomas added: "Greaton, through the vision of Mr Teng, has a clear understanding that sport can be a great vehicle for Chinese and Australian companies to do business together.
"It is a cultural exchange that removes barriers and helps create trust and understanding for the benefit of all."
Port Adelaide finished fifth in the 2017 AFL Premiership and came seventh in the tournament-deciding 2017 AFL League Finals series. The 2018 AFL season kicks off on 22nd March.