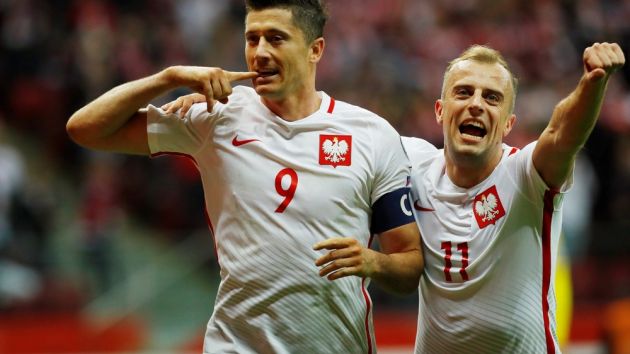 The Polish Football Association (PZPN), the governing body for soccer in Poland, has renewed its commercial partnership with Grupa Lotos for a further four years.
The agreement will see Lotos remain as the main sponsor of Poland's men's, women's and under-21 teams until 2022. The energy company will continue to benefit from a wide range of brand exposure, and will retain the right to use images of players in its marketing campaigns.
The new agreement will be activated at the end of 2018, when the current deal expires. The financial terms of the contract have not been disclosed.
Zbigniew Boniek, president of the PZPN, said: "The prolongation of the cooperation with Lotos confirms that investment in the Polish national team allows our sponsors to achieve their business goals, and that the PZPN is a reliable partner with whom it is worth joining for many years."
Marcin Jastrzębski, president of Grupa Lotos, added: "At Lotos, we are very impressed with the achievements of our team in recent years. We are pleased that throughout the entire period of our cooperation Polish footballers show great commitment and professionalism, which results in a historical result during the last European Championships in France, a record place in the global Fifa ranking, and qualification to the finals of this year's Fifa World Cup.
"I am sure that thanks to the prolongation of our cooperation for the next four years, together with the Polish Football Association, we will write another beautiful chapter in the history of Polish football, and the players will continue to provide fans with full emotions."
Poland finished five points clear at the top of their qualifying group to progress to the finals of the 2018 Fifa World Cup, which takes place in Russia between 14th June and 15th July.