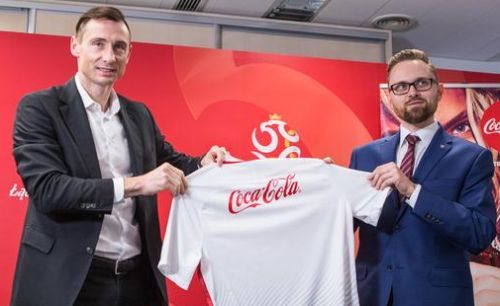 The Polish soccer association, the PZPN, has announced Coca-Cola as a new official sponsor.
The multinational beverage company will take on sponsorship of the Polish national men's, women's and under-21s teams from 1st August until July 2020.
No financial details have been revealed but the Coca-Cola logo will appear on advertising during Polish national team games and on match tickets.
"We are pleased that a company with a global reach that has been a partner of the most important sporting events in the world for many years appreciates the potential of events organised by us and recognises the benefits of working with the federation," said Maciej Sawicki, secretary general of the PZPN.
"Cooperation with the Polish soccer association is a natural continuation of the broad commitment of the brand in sports activities, both at global and local levels."
"We can confirm that Coca-Cola is preparing consumers for a number of visual campaigns," added Damian Podawca, senior brand manager at Coca-Cola Poland. "The presence is planned both in the media and trade, thereby building commitment around the brand and partnerships with Polish representatives."