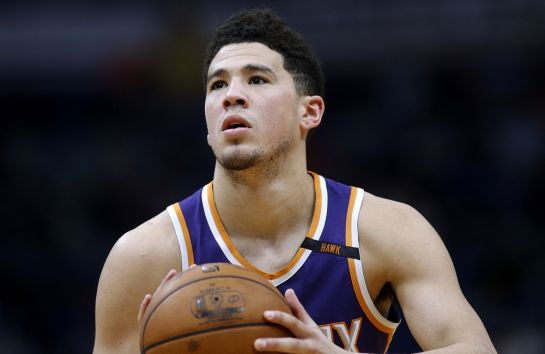 The Phoenix Suns have become the first National Basketball Association (NBA) franchise to team up with Skyview Networks for its SkyCap system.
The platform, which was installed at their Talking Stick Resort Arena ahead of the 2017/18 season, captures all gameday partner activations and in-arena advertisements with high-definition video and then saves automated clips to a searchable client database.
The system allows the Suns to provide their marketing partners with the ability to review the full impact of their partnership, while also proving contract fulfilment and showcasing how fans interact with in-arena promotion.
"By fully capturing the tremendous gameday experiences at Talking Stick Resort Arena, we're able to showcase the premium value of our partnerships while providing the highest level of client service," said Carlissa Henry, senior vice president of marketing partnerships for the Phoenix Suns.
For the Suns, Skyview Networks has installed four cameras to capture all video screen, LED signage and sponsored features inside the franchise's 18,000-seater home. SkyCap then integrates with the venue's existing screen software, reading the partners and air times to auto-clip the high-definition video.
"We believe the franchise will find value in the system from the sales to the accounting department," added Matt Stys, vice president of business development for Skyview Networks. "Franchises signing on for SkyCap will be providing partners the highest-level proof of performance, which we see is increasingly important to advertisers."