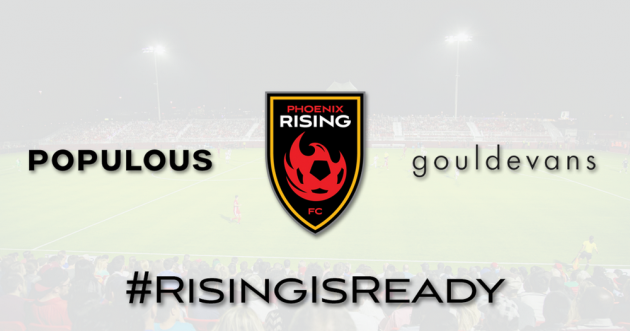 Second-tier US soccer side Phoenix Rising have appointed architectural design firms Populous and Gould Evans to create their proposed Major League Soccer (MLS) stadium.
The move is the next step in the United Soccer League (USL) outfit's quest to receive an MLS expansion club, and the new venue would be based in the greater Phoenix area.
Phoenix Rising received seven proposals from leading architect design firms across the US and – in collaboration with multinational finance company Goldman Sachs – narrowed the pool down to three firms followed by further analysis conducted by a variety of consultants.
Populous and Gould Evans are starting their design work immediately. Pending an MLS expansion award to Phoenix, the new privately-financed stadium is expected to be ready to open as soon as the 2021 MLS season.
"It was important for us to make sure that the selected firm really understood our needs," said Brett Johnson, co-chairman of Phoenix Rising FC. "We need to build a stadium that will be comfortable for both the fans and players, so it was crucial that the winning architectural design team understood the challenges and opportunities associated with the Sonoran Desert.
"We conducted months of analysis with multiple organisations to ensure we were picking the ideal companies for the job and we could not be more excited or confident in this partnership. This announcement represents another milestone in Phoenix Rising's 'Rising is Ready for MLS' campaign."
"Phoenix Rising fans deserve a state-of-the-art MLS stadium, and we couldn't be more excited to create that environment," added Scott Capstack, principal at Populous. "We will bring the best of our global soccer design experience to this wonderfully exciting project."
"Part of designing the optimal desert soccer experience includes employing heat mitigation tactics through a carefully choreographed strategy," said Krista Shepherd, principal for Gould Evans. "As Phoenicians, we are calibrated to living with the sun, and we know what is needed to make comfortable outdoor places."