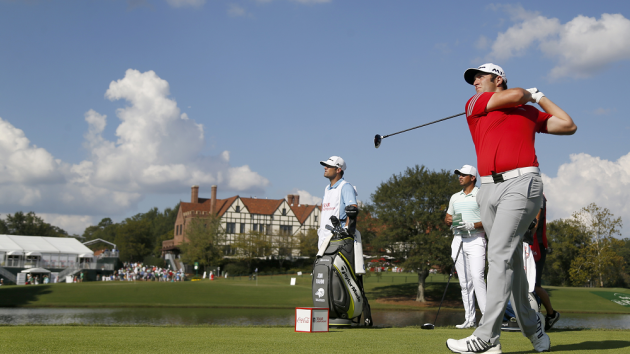 Golf's PGA Tour has resumed its partnership with the China Golf Association (CGA).
The US-based PGA Tour will operate PGA Tour-China in 2018, following the international development series' hiatus in 2017. It was originally launched in 2014.
As in all three PGA Tour international development tours, including PGA Tour Canada and PGA Tour Latinoamérica, the relaunched PGA Tour-China will provide the top five money-winners at the season's end with membership the 2019 Web.com Tour, the US-based second-tier series.
15 additional players will also be given access to the later stages of the Web.com Tour qualifying tournament.
PGA Tour-China will offer a prize purse of at least RMB 1.5 million ($230,000), up from RMB 1.2 million ($180,000) in 2016.
"The essence of PGA Tour-China is what the PGA Tour offers, namely a world class brand, global credibility and Web.com Tour access that gives players a path to the PGA Tour," said Ty Votaw, executive vice president of PGA Tour's global business affairs.
"We are excited to partner with the CGA in this endeavour going forward and appreciate the CGA and its cooperation, assistance and collaboration. We are playing a strong tournament schedule, with significant purse sizes. This will allow us to maintain in China what we're already doing in Latin America and Canada, running PGA Tour-quality tours that allow players to continue improving their games."
"We believe PGA Tour-China will provide outstanding competition played at strong golf courses throughout the country," added Greg Gilligan, managing director of the PGA Tour in China. "Our 2018 season ensures that we'll continue providing exceptional playing opportunities for our players.
"We strongly feel PGA Tour-China is good for golf in China and for Chinese and international players. We are very happy to again operate in 2018 and beyond. We have enjoyed our longstanding partnership with the CGA and are especially thrilled that it will continue as both entities seek to grow the game in China."