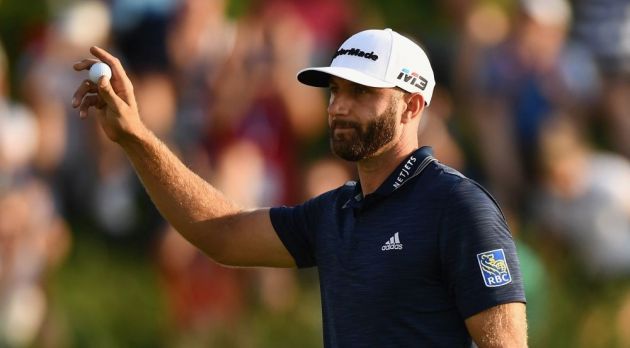 The PGA Tour, the major professional golf circuit in North America, has announced a multi-year deal with American broadcaster NBC Sports.
The digital partnership, which will start in 2019, will see NCB Sports Gold – NBC Sports Digital's direct-to-consumer streaming service – become the home of PGA Tour Live, the PGA Tour's over-the-top (OTT) platform, in the United States.
The agreement includes the rights to provide coverage of Thursday and Friday mornings from 28 different events, featuring The Players' Championship, as well as the FedEx Cup Playoffs in August.
The deal includes real-time highlights, full round replays and post-tournament review programmes. The PGA Tour will be added to NBC Sports Gold's portfolio of live sports, which includes the Tour de France, Premier League soccer, the Rugby World Cup and Boston Marathon. The platform is available on desktop, Android and iOS devices, as well as on Apple TV. From 2019, this will also include Amazon Fire TV, Chromecast and Roku.
PGA Tour Live is preparing to provide streaming coverage of more than 360 hours of exclusive subscription coverage, as well as free coverage on featured holes. The 2019 package will also include a half-hour preview in the build-up to each morning's play, morning coverage of two featured groups, live leaderboards and post-round reviews.
Rick Anderson, chief media officer of the PGA Tour, said: "Moving PGA Tour Live over to NBC Sports Gold represents the next evolution of our product. Not only will Golf Channel and NBC Sports be promoting PGA Tour Live to its massive audience of millions of television and digital viewers, but also, PGA Tour Live will now be available on several new connected TV devices due to NBC Sports' expanded platform distribution."
Mike McCarley, president of golf at NBC Sports, added: "We've worked together with the PGA Tour on many projects across many platforms and we're looking forward to taking the next step with PGA Tour Live on NBC Sports Gold. Building upon years of partnership, NBC Sports Group and the PGA Tour are raising the profile of PGA Tour Live as a complement to the hundreds of live hours of PGA Tour tournament coverage across Golf Channel and NBC Sports.
"As we help build PGA Tour Live, we're fortunate to be able to apply lessons learned from years of digital innovation in covering some of the biggest events in sports via NBC Sports' best-in-class streaming capabilities."
Meanwhile, the PGA of America and SiriusXM have announced a five-year extension to their long-term broadcasting agreement. SiriusXM will continue to deliver live audio broadcasts of the organisation's events, including the PGA Championship and the 2020 Ryder Cup, to subscribers nationwide. The partnership will also see the launch of a new weekly talk show—PGA of America Radio—which debuts on 8th August.