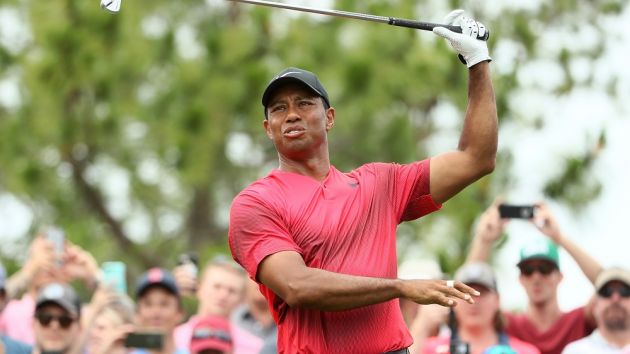 Golf's PGA Tour has announced a multi-year licensing agreement with HB Studios that will see Tour branding featured in HB's upcoming 'The Golf Club 2019' video game.
The deal, which was brokered by CAA Sports Licensing, will see the Canadian developer produce a 'career mode' for 'The Golf Club 2019' esports franchise for Sony PlayStation 4, Microsoft Xbox One and PC platforms.
According to the PGA Tour, the game's career mode will take players "on an authentic journey through Q-School, the Web.com Tour and a 32-tournament PGA Tour season, including the FedExCup Playoffs, to become the FedExCup champion." As players progress and complete challenges, they will attract sponsors who will offer rewards for continued success.
The agreement also includes video replicas of six TPC courses which host current PGA Tour events, including TPC Sawgrass' Players Stadium Course, TPC Scottsdale Stadium Course, and TPC Deere Run.
HB Studios launched the original The Golf Club in 2014 followed by a sequel in June 2017.
The PGA Tour previously licensed its branding and TPC courses to well-known developer Electronic Arts (EA). The EA game enjoyed its greatest popularity from 1999-2013 under the name 'Tiger Woods PGA Tour.' Following the 2013 edition, EA's partnership with Woods and a licensing agreement with Augusta National Golf Club reached an end.
The studio developed one edition of the game for current-generation consoles in 2015 under the name "Rory McIlroy PGA Tour." The title received poor initial reviews when it launched with far fewer features than previous incarnations of the game, although EA continued to add downloadable content for up to a year. The game was recently pulled from digital storefronts when its EA's license to use Tour branding expired.
Alan Bunker, chief executive of HB Studios, said: "This further validates that HB Studios has the number one golf video game on console and PC platforms. With the inclusion of PGA Tour content and the support of this fantastic organization, it will elevate our game even higher and provide our users with an even more authentic video game golfing experience."
PGA Tour licensing director Matt Iofredo said the new partnership with "The Golf Club 2019" is part of the sport's on-going efforts to introduce golf to a wider audience. "The hope is that you start playing the video game and it piques your interest in golf in general and then maybe you want to attend an event, maybe you want to tune in on TV or one of the digital platforms, or maybe you want to go out to a driving range and hit balls and eventually go play," Iofredo told the news outlet the Golf Channel.