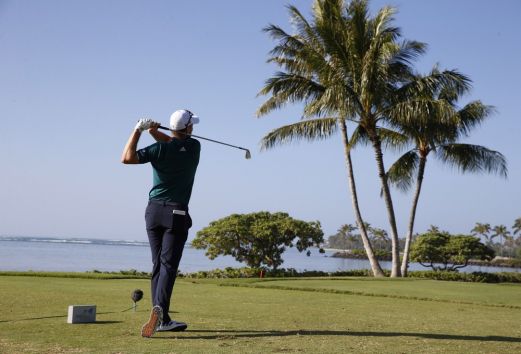 Golf's PGA Tour has announced a four-year extension of its partnership with the Hawaii Tourism Authority (HTA).
The US state's tourist agency will retain its role as an official marketing partner of the tour until the end of 2022.
The HTA will also continue to promote golf and tourism in Hawaii through the production of videos capturing tour players enjoying off-the-course activities in Hawaii, which will be made visible on both organisation's online platforms.
HTA first partnered with the PGA Tour in 2001 in a deal which aimed to grow Hawaii's tourism industry and promote the golf tournaments in the state.
The PGA Tour was first held in Hawaii in 1965, when Gay Brewer won the Hawaiian Open at Waialae Country Club in Honolulu.
"January has become synonymous with amazing golf in Hawaii," said Brian Oliver, executive vice president of corporate partnerships for the PGA Tour. "Our members have long enjoyed spending time in the Hawaiian Islands at the beginning of the year.
"We are pleased to extend our relationship with the HTA and to continue highlighting Hawaii as a golf paradise through our tournaments."
"Hawaii's sunny warmth and unmatched beauty always welcomes golf fans around the world to a new year of optimism with the Sentry Tournament of Champions on Maui, Sony Open in Hawaii and Mitsubishi Electric Championship at Hualālai," added George D Szigeti, president and chief executive of the HTA. "We appreciate that our longstanding partnership will continue through 2022 with this new four-year agreement.
"The PGA Tour and Hawaii are a perfect pairing for hosting a global sports showcase in combining a worldwide sports brand with an iconic tropical setting revered by travellers, especially at a time when people everywhere are bundled up from winter's chill."
The PGA Tour begins its calendar year with two weeks in Hawaii, staging the Sentry Tournament of Champions at Kapalua on Maui, and the Sony Open in Hawaii in Honolulu on Oahu, followed by the Mitsubishi Electric Championship at Hualālai as part of the PGA Tour Champions for senior players.