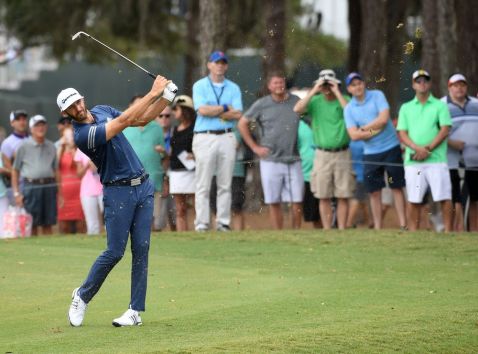 Golf's PGA Tour has expanded its partnership with Intel to provide virtual reality (VR) coverage of six of the organisation's events in 2017 and 2018.
The US technology company will produce and globally distribute live VR and live 360 video at the featured tournaments, starting with this week's Tour Championship at the East Lake Golf Club in Atlanta, which is scheduled to run between 21st and 24th September.
The agreement also covers the Presidents Cup team event, which takes place next week at Liberty National Golf Club in New Jersey. The other confirmed tournaments for VR coverage include the Phoenix Open and The Players Championship, while the final two competitions are yet to be announced.
Intel will use its Intel True VR technology to produce the coverage, with panoramic, stereoscopic camera pods to create a more immersive VR environment. The live VR experience can be viewed on Samsung Gear VR headsets through the PGA Tour VR Live app, which will give fans behind-the-scenes access to areas on the course which won't be offered anywhere else. The 360 video stream will also be available via Twitter and Periscope.
"After two years of experimenting with virtual reality on the PGA Tour, we are very excited by the viewer experience that Intel produces," said Rick Anderson, chief media officer for the PGA Tour. "From the tour's perspective, our goal with VR is to create an experience that is completely different than what you can get as a fan at our events or by viewers of our traditional media platforms.
"We are confident that Intel's True VR technology allows us to achieve this goal. The exclusive partnership with Intel furthers our mission of creating a total fan experience that showcases our product on a global stage."
"We're thrilled to be continuing and expanding our work with the PGA Tour into a broader VR partnership," added James Carwana, general manager of Intel Sports. "Intel True VR was there to capture a historic hole-in-one from the iconic 17th green at The Players Championship earlier this year, and we look forward to the amazing experiences we will bring to golf fans next."