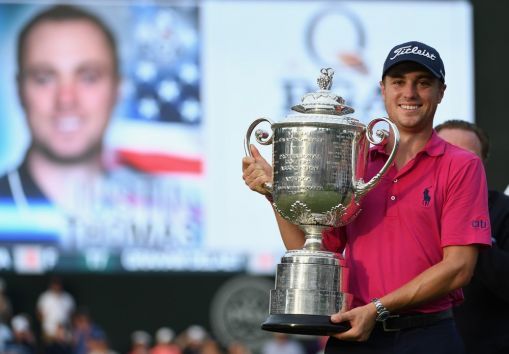 Investment services firm Charles Schwab has signed a three-year deal to become a sponsor of the PGA Championship, one of golf's four men's majors.
Under the terms of the agreement, Charles Schwab will be listed as the official wealth management firm of the PGA of America and the PGA Championship for all editions of the tournament between 2018 and 2020.
The partnership will see Charles Schwab attempt to grow the game of golf at grassroots level through a variety of interactive activities for spectators and instructional online content.
"The PGA of America welcomes Charles Schwab to our impressive portfolio of sponsors," said Luke Reissman, senior director of partnerships for the PGA of America. "Schwab's commitment to providing an array of premier financial services and to enhance the spectator experience at the PGA Championship presents exciting opportunities for PGA members and spectators alike."
"As a long-term supporter of the game of golf, we believe this relationship with the PGA of America and its teaching professionals aligns well with the passions and interests of our clients," added Derek Benbow, managing director of corporate sponsorships at Charles Schwab. "Schwab celebrates those who work hard, overcome challenges, and pursue their dreams - and we find some of the best examples of such individuals in sports like golf."
The 2018 PGA Championship, which traditionally serves as the final major of the year, takes place at Bellerive Country Club in St Louis from 9th to 12th August, when Justin Thomas of the US will be hoping to defend the title he won for the first time in 2017.