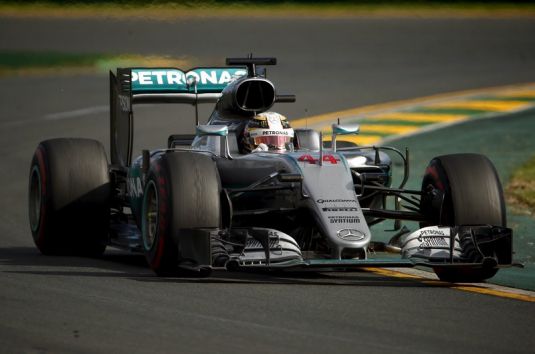 Formula One team Mercedes have agreed a multi-year extension of their major partnership with Petronas.
The Malaysian oil and gas company will remain as the title sponsor of the UK-headquartered constructors' champions, who will continue to be known as Mercedes-AMG Petronas Motorsport.
Petronas has been Mercedes' main sponsor since the German manufacturer returned to Formula One in 2010. The collaboration has coincided with the international open-wheel series' hybrid power-train era that has seen Mercedes win three constructors' championships and three drivers' championships.
According to continental outlet the Asian Correspondent, the deal was signed at the end of 2016 but has been kept under wraps by both parties. The financial terms of the new agreement have not been released but the previous deal is understood to have been worth an annual US$42 million.
"There is a renewed vitality and a new level of energy in the sport this year," said Datuk Wan Zulkiflee Wan Ariffin, president of Petronas. "With new rules and regulations for this year, and many new things for the fans, the sport is increasing in terms of audience and that's great. And for all of us at Petronas, we know that the technical contribution will be even more important this year because of the stiff competition from our rivals."
​Rumours were rife in Formula One that Petronas had planned to leave the sport following the removal of the Malaysian Grand Prix from the 2018 calendar after 18 years.
Last month, meanwhile, former Jordan Grand Prix team manager turned UK TV pundit Eddie Jordan made a claim in the German media that Mercedes would withdraw from Formula One at the end of 2018, citing the impending end of partnerships with Petronas and UBS.
Mercedes team principal Toto Wolff dismissed the suggestion as "fake news", saying: "I am ready for any banter with Eddie but for me I stop laughing when it is about making jokes on the back of 1,500 employees that care about their future."
Lewis Hamilton, who won world drivers' titles for Mercedes in 2014 and 2015, won the British Grand Prix on Sunday to close the gap on Ferrari's Sebastian Vettel to one point.