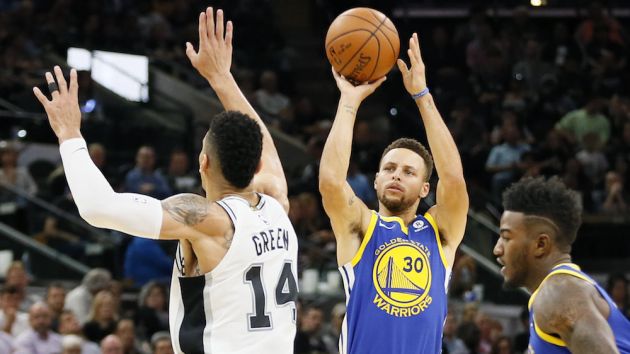 The Golden State Warriors have agreed a multi-year extension of their longstanding partnership with PepsiCo, which becomes a founding partner of the Chase Center, the reigning National Basketball Association (NBA) champions' new arena.
The renewal, which covers the Warriors' final two years at Oracle Arena, will see PepsiCo designated as the exclusive snacks and non-alcoholic beverage provider of the team, who are due to move into their new home when it opens in 2019.
The agreement includes pouring rights for PepsiCo's broad portfolio of food and beverage brands, as well as multi-platform media and marketing rights tied to the team. Financial terms of the deal have not been released.
"PepsiCo has been a great partner to the Warriors over the years and we're excited to grow our partnership and expand it to include the nearly 200 annual events we will hold at Chase Center and a variety of events throughout the entire district," said Warriors president and chief operating officer Rick Welts.
"For our founding partnerships, we are looking for brands and companies that are innovative and truly understand the sports and entertainment world, providing our fans with the best fan experience possible.
"PepsiCo's unique understanding of sports and entertainment, combined with its array of popular food and beverage products that align with consumer trends, makes this collaboration an important part of our future success."
PepsiCo, which is also an official partner of the NBA, joins Accenture and United Airlines as a founding partner of Chase Center, a sports and entertainment complex being built in San Francisco's Mission Bay neighbourhood.