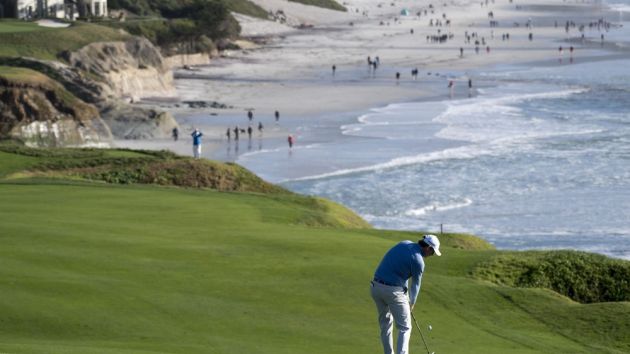 The United States Golf Association (USGA) has revealed that Pebble Beach Golf Course will host the LPGA Tour's US Women's Open in 2023 and the 2027 men's US Open.
The historic Californian course, which was designed by Jack Neville and Douglas Grant and opened in 1919, will hold its first ever US Women's Open from 1st to 4th June 2023. It will be the 78th staging of the oldest of the five women's major championships.
Pebble Beach, which is the scheduled venue for the 2019 US Open, will be the host of the 127th US Open – the seventh at the Monterey Peninsula course – from 17th to 20th June 2027.
"We are incredibly proud to bring the US Women's Open to Pebble Beach for the first time," said Diana Murphy, president of the USGA. "The USGA is committed to bringing our championships to golf's greatest venues and the opportunity to have the best players in the world, female and male, compete at this iconic course will provide a fantastic showcase of the game.
"Our friends at the Pebble Beach Company have always been wonderful partners and we are excited for all of our upcoming championships with them."
During Pebble Beach's 98-year history it has hosted five men's US Opens, which have been won by US Golf Hall of Famers Jack Nicklaus, Tom Watson, Tom Kite and future Hall of Famer Tiger Woods. The most recent iteration of the 72-hole major championship was won by Northern Ireland's Graeme McDowell.