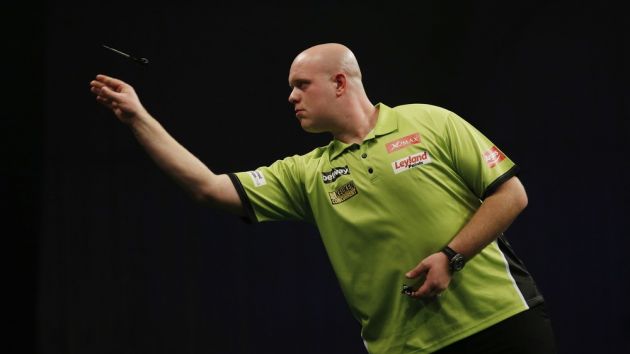 The Professional Darts Corporation (PDC) has extended its longstanding partnership with Sportradar for a further five years.
The sports data and integrity company will remain the official data and live media rights partner of the darts organisation's major competitions until the end of 2022, retaining a role it has held since 2011.
As part of the agreement, Sportradar will continue to distribute official data from the PDC's events to the betting industry exclusively, while also distributing data to the media industry on a non-exclusive basis. Additionally, Sportradar will hold exclusive live rights for over 700 matches each year from competitions including the World Series of Darts and the European Tour.
The renewal comes shortly after the conclusion of the 2018 PDC World Championship, which saw Britain's Rob Cross, 27, win the tournament at the first attempt.
Matt Porter, chief executive of the PDC, said: "This year's PDC World Championship witnessed a significant changing of the guard but we are excited with the continuity of our partnership with Sportradar.
"They have been by our side for over six years and we are delighted they will be with us for at least the next five. They get what we are trying to do as an organisation and as a sport, and we are delighted that we can continue working together, delivering more great content and insights to our increasing fan base around the world."
David Lampitt, Sportradar's managing director, added: "The PDC is an ambitious organisation and their appetite for innovation matches our own. Darts continues to see phenomenal growth with a compelling World Championships further evidence of the scale of the sports attraction driven by the team at the PDC.
"We are proud of the role we have played in supporting that strong growth and we are excited about continuing to work with the team at the PDC to bring the best quality official darts content to our clients around the world."