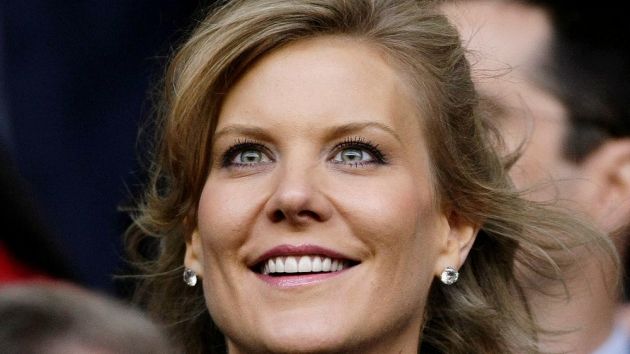 Dubai-based financial advisory firm PCP Capital Partners has proposed a formal takeover bid of UK£300 million (US$397 million) for top-flight English soccer side Newcastle United.
The consortium - led by Dubai-based British businesswoman Amanda Staveley - is thought to include investors from the Middle East, the Far East and the USA. The group has concluded its due diligence on the Premier League club and is believed to have been in talks with current owner Mike Ashley for about a month.
Staveley is a renowned facilitator in major international soccer takeovers. The 44-year-old was instrumental in brokering the agreement which saw Sheikh Mansour bin Zayed al-Nahyan take control of Manchester City in 2009, and orchestrated Dubai International Capital's failed attempt to buy Liverpool in 2008.
Sports Direct owner Ashley, who bought Newcastle for UK£134.4 million (US$177.8million) in 2007, said in an interview with the UK's Sky Sports News in October that he wanted to sell the club after a controversial decade in charge.
It had been suggested that the British retail entrepreneur had initially wanted UK£400 million (US$529 million) for the club, although he is thought to have dropped the asking price to UK£380 million (US$503 million) in recent months.
According to UK newspaper The Guardian, Staveley tabled her bid for the Magpies late last week but at the time of writing Ashley is still to accept the bid in principle. Should he agree to the financial terms, an exclusivity period would be enforced upon him while lawyers undertake a formal due diligence on Newcastle United's finances.
This process usually takes around a month, which would mean that the new owners could be in place by the start of the European soccer's January player transfer window.
Newcastle manager Rafael Benitez had expressed his frustration at the limited transfer funds made available to him by Ashley in the summer transfer window following the club's return to the Premier League this season.
The 2015/16 English Football League (EFL) Championship winners are currently 11th in the Premier League after 12 matches.