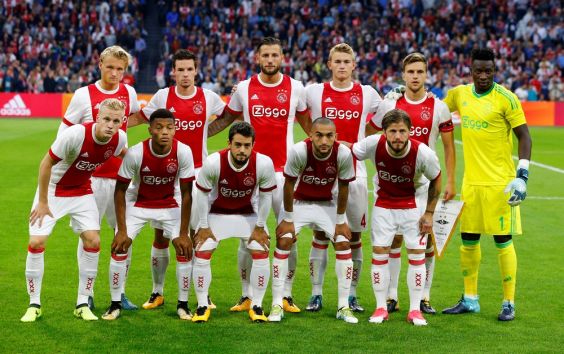 PCI Nederland has extended and expanded its partnership with top-tier Dutch soccer club Ajax for a further five years.
The company, which became an official supplier of the Eredivisie outfit four months ago, has upped its commitment to become an official sponsor of the 33-time domestic champions until the end of the 2021/22 season.
In a deal agreed on Tuesday, PCI will receive additional activation and hospitality rights, and will also benefit from a more prominent brand presence at the team's training complex and Amsterdam Arena home ground.
In return, PCI will work with the Amsterdam-based club on a new cloud infrastructure which will allow their employees to work within an innovative IT environment.
"With PCI, we have an innovative partner at home, which enables us to set up our desired IT environment," said Ajax director Menno Geelen. "Innovation is paramount to us, just like PCI. We have come to know them as a party that advises us and offers tailor-made solutions, enabling us to realise the intended new workplaces."
"To connect PCI to Ajax from the point of view of workplace management is a wish that has been quickly achieved," added Bas Kamphuis, chief executive of PCI. "Our business is growing very fast and with this expansion we expect our partnership to go to the next step. A partnership with Ajax has already given us many new opportunities, which gives us high hopes as our cooperation has increased."
Ajax are third in the Eredivisie, having won three and lost one of their opening four games of the season. Marcel Keizer's side play their next fixture away to Den Haag on 17th September.