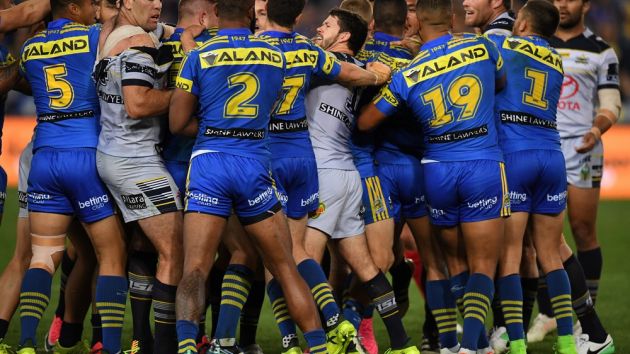 Australian rugby league team Parramatta Eels have signed an improved two-year sponsorship deal with property development company Aland.
Aland will be the National Rugby League (NRL) outfit's new main partner and front-of-shirt sponsor from the start of their 2018 campaign, as well as continuing to be their back-of-jersey sponsor.
The financial terms of the enhanced agreement have not been released.
Sydney-based Aland had begun the 2017 NRL season as the Eels' sleeve sponsor but upgraded to take a spot on the back of the team's matchday jerseys midway through the term.
Bernie Gurr, chief executive of Parramatta Eels, admitted that Aland's support is not only "financially very important" but will also help to erode the "negative symbolism and negative perception [of the club] in the last six, seven, eight years".
Prior to the start of the 2016 NRL season it was revealed that the Eels seriously breached the league's salary cap conditions when it was revealed that third-party payments had been made by several companies to several players.
In addition to being fined AUS$1 million (US$ 758,775), Parramatta also had their 2016 NRL Auckland Nines title revoked.
The scandal led to then chief executive Scott Seward being charged with fraud for his role and Parramatta recording a deficit of more than AU$11 million (US$8.3 million).
The deal with Aland has, however, come too late to prevent the football club suffering another major financial end-of-year loss.