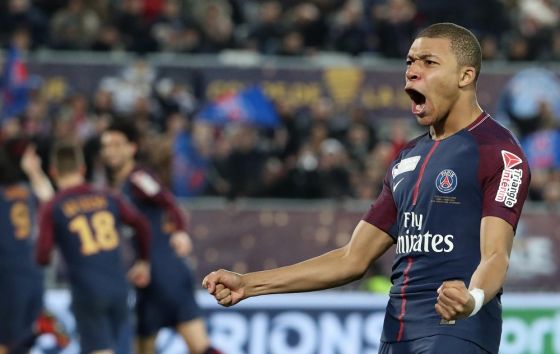 French soccer giants Paris Saint-Germain have announced they will be partnering with AIM Sport to install Digital Overlay technology at their Parc des Princes stadium.
The sport marketing and digital perimeter advertising company's system will allow the Ligue 1 outfit to leverage additional advertising space on the LED screens around their home ground by allowing different brands to occupy the same space while advertising to different markets. Specific brand messages can therefore be broadcast to geographically separate audiences.
The system is understood to be similar to that which the German Bundesliga is set to adopt using LED screen and signage exerts ADI in partnership with Supponor's virtual advertising augmented reality platform.
PSG games are currently broadcast to an average of 54 countries in the world with an average of three million viewers per game.
The club used the Digital Overlay technology during their game against Monaco on 15th April to broadcast adverts in English, Arabic and Bahasa to target the Middle East and Indonesia.
"Paris Saint-Germain is proud to offer its partners the most innovative technology tools to achieve the best possible marketing results," said Frédéric Longuépée, deputy managing director of business at PSG. "Digital Overlay is a revolutionary technology in sports marketing. It is useful to meet the needs of our club, which is rapidly increasing its international audience. It allows our brand partners to respond to the club's exceptional media exposure, provides a new marketing stream to our global sponsors, and opens up new opportunities for advertisers focusing on regional sponsorship."
PSG claimed a seventh Ligue 1 title on 6th April after thrashing second-placed Monaco 7-1 at home. They beat Bordeaux 1-0 away on 22nd April, and will host Guingamp on Sunday.