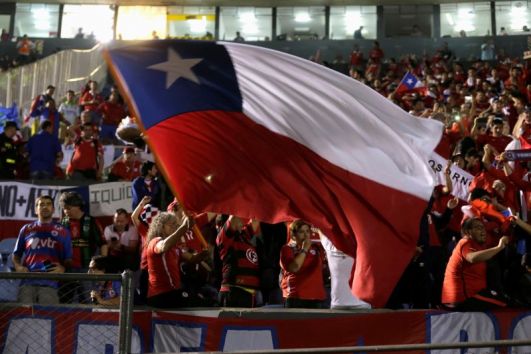 South American countries Paraguay and Chile are both keen to join Argentina and Uruguay in what would be a four-nation bid to host the Fifa World Cup in 2030.
The Paraguayan bid for inclusion is believed to be at a more advanced stage than Chile's, with Alejandro Dominguez, president of South American soccer body Conmebol, having met with Horacio Cartes, the national president of Paraguay, for talks on Thursday.
"I'm confirming that we are in agreement - the presidents of Paraguay, Argentina and Uruguay - to fight for the right to host the 2030 World Cup," said Cartes.
Meanwhile, Dominguez confirmed Chile's interest in hosting matches at the World Cup, raising the prospect of the first-ever four-nation edition of soccer's flagship tournament.
Dominguez added that the game venues would be decided later by a commission but it is thought that the majority of matches will be played in Argentina, which is the largest and most developed of the four countries in terms of stadium infrastructure.
Argentina and Uruguay, host of the inaugural World Cup in 1930, formally announced their joint bid in July. So far no other countries have officially entered the running, although China, England and South Korea are all rumoured to be interested in hosting the event.