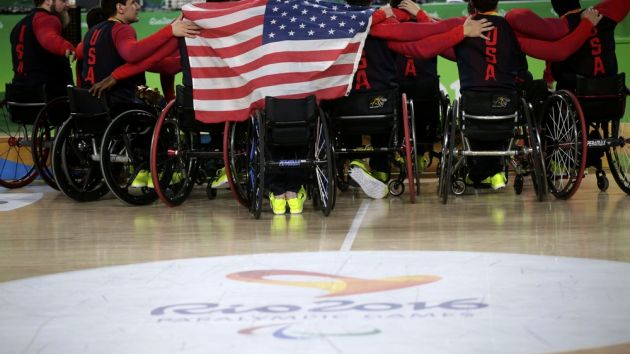 Multinational electronics manufacturer Panasonic has agreed a deal with the United States Olympic Committee (USOC) to become an official partner of the US Paralympic team.
The agreement will be valid until 2020, and will see the Japanese company support the country's para-athletes at both the PyeongChang 2018 Winter Paralympic Games and the Tokyo 2020 Summer Paralympic Games.
The two parties will also collaborate to promote the Paralympic Movement in the US as a means of creating a more inclusive society for people with disabilities. The deal sees Panasonic enhance its presence within para-sports, having been a worldwide partner of the International Paralympic Committee (IPC) since 2014.
Lisa Baird, chief marketing officer of the USOC, said: "Panasonic has been a proud sponsor of the US Olympic team since 1988, and this next evolution of our partnership truly underscores Panasonic's commitment and dedication to both team USA and the Olympic and Paralympic Movements."
Lauren Sallata, vice president and chief marketing officer of Panasonic Corporation in North America, said: "Panasonic is a company inspired by technology and people that move us, and there is nothing more inspiring than the Paralympic athletes competing in these Games."