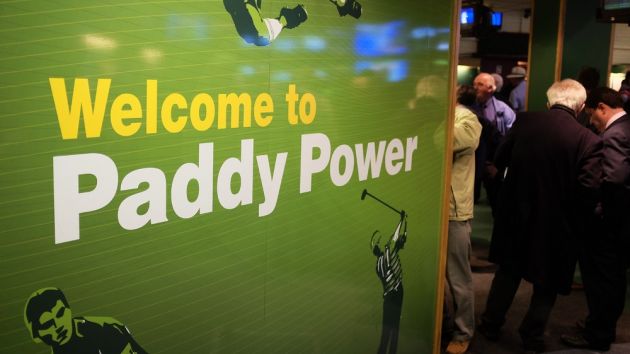 Irish bookmaker Paddy Power Betfair plc has struck a merger agreement with US daily fantasy sports company FanDuel in the wake of this month's US Supreme Court ruling on the legalisation of sports betting.
Under the deal, the Dublin-based firm will own a 61 per cent controlling stake in a newly combined subsidiary that will comprise its US assets - which are worth US$612 million - and the entire FanDuel business.
Paddy Power Betfair will pay US$158 million in cash to cover FanDuel's debts of US$76 million and provide the capital to fund operation of the new entity, in which existing FanDuel investors will own 39 per cent.
The transaction - which is subject to customary regulatory and anti-trust reviews and is expected to close in the third quarter of 2018 - also includes a mechanism whereby Paddy Power Betfair can increase its stake in the new entity to 80 per cent after three years, and take full ownership after five years.
The merger is the first major agreement of its kind since the US Supreme Court ruled earlier this month that individual states, not the country's federal government, should decide whether to legalise sports betting within their respective jurisdictions. The landmark ruling repealed the 1992 Professional and Amateur Sports Protection Act (PASPA), which had limited legalised sports betting to Nevada and a few other US states.
"We are excited to add FanDuel to the group's portfolio of leading sports brands," said Peter Jackson, the chief executive of Paddy Power Betfair. "This combination creates the industry's largest online business in the US, with a large sports-focused customer base and an extensive nationwide footprint.
"The group has leading sports betting operating capabilities globally and strong operations on the ground in the US. Together with our substantial financial firepower, we believe we are now well placed to target the prospective US sports betting opportunity."
Paddy Power Betfair's US operations include the TVG Network, a horse racing TV channel and an online betting network in 35 states. Last year the company acquired Draft, another US fantasy sports operator, for US$48 million.
Launched in 2009, New York-based FanDuel operates fantasy sports games that allow customers to win cash prizes. It has spent lavishly on marketing partnerships in recent years and forged relationships with several major US sports organisations, including teams in the National Football League (NFL) and National Basketball Association (NBA), which owns an equity stake in the company.
According to a release announcing the merger, FanDuel controls over 40 per cent of the US daily fantasy sports market, with seven million registered customers across 40 states. Last year, it posted revenue of US$124 million and reported 1.3 million active customers.
In July 2017, FanDuel scrapped its proposed merger with rival firm DraftKings, which has also confirmed plans to move into the sports betting market, amid opposition from US federal regulators.
Further deals of this type are expected in the coming months as international bookmakers look to cash in on this month's ruling. Research conducted by the American Gaming Association (AGA) estimates that at least US$150 billion a year is gambled on sports in the US, with 97 per cent of that amount wagered illegally.