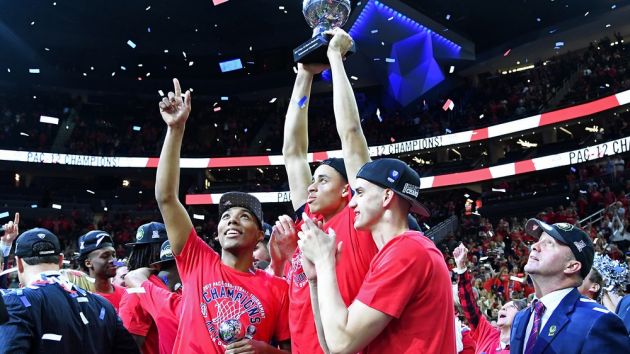 The Pac-12 Conference, a top-tier National Collegiate Athletic Association (NCAA) conference, has extended its partnership with New York Life.
The insurance company will continue to be the presenting sponsor of Pac-12's men's and women's basketball tournaments, as well as an official sponsor of the conference's Olympic championship events, which include beach volleyball, cross country, gymnastics, golf, lacrosse, rowing, swimming, tennis, track and field, and wrestling.
In a deal announced on Thursday, New York Life will benefit from on-court and in-arena branding, in-game promotions and digital assets throughout the tournaments, which will be broadcast on Pac-12 Networks, ESPN and Fox Sports 1. Additionally, the company will remain the presenting sponsor of Pac-12 Networks' men's basketball pre-game shows for the duration of the season.
The length and financial terms of the renewal have not been confirmed. The extension prolongs a partnership which was first launched ahead of the 2014/15 campaign.
"We are thrilled to extend our partnership with New York Life and for their continued support of our flagship basketball and Olympic sports championships," said Neil Davis, Pac-12 Networks' executive vice president of integrated sponsorship and sales. "We look forward to together promoting Pac-12 sports and delivering value to New York Life's business."
"We are pleased to partner once again with the Pac-12 and to contribute to the collegiate basketball community, one of the most passionate in sports," added Kari Axberg, head of consumer and brand marketing for New York Life. "We are looking forward to another season of great game play on the court, and to working with the Pac-12 to deliver stellar experiences for fans both in the arena, and at home across the country."