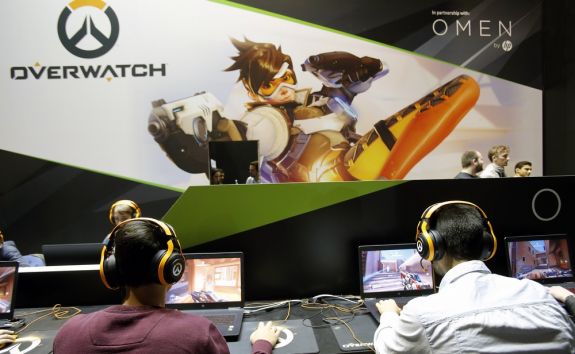 Activision Blizzard's Overwatch League has teamed up with music streaming giant Spotify to create five playlists commemorating the esports competition's inaugural play-offs and grand finals.
The league said it consulted numerous players from teams that have qualified for the play-offs to put together the Party on the Payload playlist.
As part of the deal, four additional playlists will be unveiled during the ongoing play-offs, which kicked off on 11th July, and the already sold-out grand finals, including OWL Cool Down, Playoff Feels, OWL Around the World and Overtime.
The move comes shortly after Overwatch League announced a ground-breaking broadcast partnership in the US with ESPN and Disney, which will see the esports competition become the first competitive gaming tournament to air live on ESPN's flagship network during prime time.
Overwatch League, which is the first city-based esports tournament, has enjoyed a prosperous first season, sealing major sponsorship deals with the likes of T-Mobile, Twitch, Toyota, OMEN by HP, Intel and Sour Patch Kids. Activision Blizzard has opened up expansion spots to new franchises for its second season, but organisations looking to get involved will have to shell out between US$30 million and US$60 million.