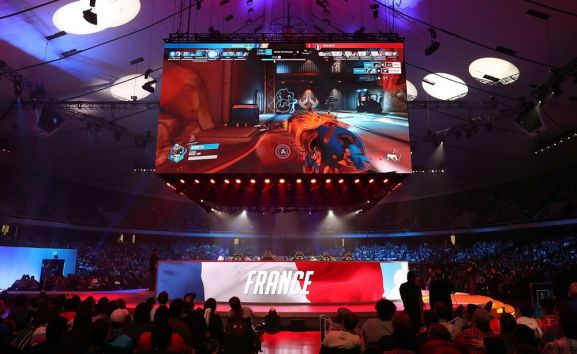 Overwatch League is set to add two expansion franchises in Paris and Guangzhou as the first of what is expected to be a raft of new non-US teams for season two, according to ESPN.
The US sports news outlet is reporting that Activision Blizzard is close to finalising agreements with McCourt Global and Nenking Group to grow the esports league in France and China respectively.
Once the deal with Olympique Marseille owners McCourt is done, the Paris outfit will be the second Activision Blizzard has sold in Europe. The Los Angeles-based holding company was founded by Frank McCourt, who previously owned Major League Baseball's (MLB) Los Angeles Dodgers before buying Marseille in 2016. During McCourt's tenure as Dodgers owner the franchise filed for bankruptcy and fought an ugly legal battle with former MLB commissioner Bud Selig which ultimately saw the team sold on in 2012.
For Guangzhou, the Nenking Group, an umbrella company of Chinese billionaire Zhong Naixiong, adds to its ownership portfolio including Chinese Basketball Association team Guangzhou Long-Lions.
The league anticipates to sell six expansion slots within the next month, with a focus outside of the US. Nine of the 12 current teams in the league are US-based and the ownership of two of the London and Shanghai franchises are based in Los Angeles and San Francisco respectively.
Following a successful first edition during which Overwatch has secured a number of high-profile partnerships, as well as groundbreaking broadcast deals with Twitch and ESPN, season two expansion slots are expected to fetch between US$30 million and US$60 million, according to an ESPN report in June. The final price will be determined by factors including the number of bidders, Overwatch player density and the potential host city's general population.
The first season of Overwatch League concludes this weekend at the Barclays Center in Brooklyn, New York with London Spitfires facing Philadelphia Fusion.