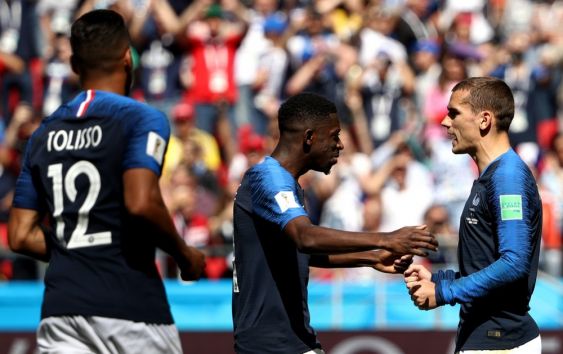 French free-to-air broadcasters France Télévisions, M6 and TF1 are teaming up to create a new over-the-top (OTT) service in an attempt to keep pace with subscription offerings from the likes of Amazon and Netflix.
Salto, which will be operated by a new stand-alone company equally owned by the trio of broadcasters, will offer news, sports, entertainment, French and US series, documentaries and movies. An official release said that the platform will also provide exclusive content and intends to welcome shows from other broadcasters.
Salto will benefit from a wide range of sports rights currently held by the three broadcasters including the French Open tennis tournament, the 2020 Olympics, Six Nations rugby union, the Tour de France cycling race, the Coupe de France and Coupe de la Ligue soccer competitions, the Fifa World Cup national team soccer tournament, Formula One, the Rugby World Cup and women's handball.
The three broadcasters said that Salto will offer various subscription packages 'to meet the varying needs of its users', before adding that the move represents their 'commitment to keep pace with changes in French viewing habits.'
France Télévisions chief executive Delphine Ernotte Cunci said:"I am delighted by the launch of this joint platform, which is a major development for the future of the French broadcasting industry."
"For the TF1 Group, this project is in line with our stated commitment to openness and strategic co-operation with key industry players, both in France and in Europe," said Gilles Pélisson, chairman and chief executive of TF1. "In the years ahead, it will give us the weapons we need to meet the challenges we face while meeting viewer expectations ever more effectively."
Nicolas de Tavernost, chairman and chief executive of M6, added: "As a group that has been profoundly committed to adapting to changes in digital technologies and viewing habits for many years, M6 is delighted that the top three French television groups are joining forces to reflect and even accelerate changes in the TV industry, so that they can deliver what their audiences want."