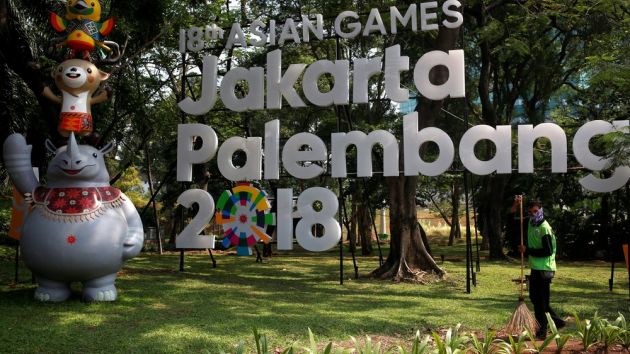 Otsuka Pharmaceutical has been named as an official partner of next year's Asian Games, which is due to be staged in the Indonesian cities of Jakarta and Palembang.
In a deal signed with the Olympic Council of Asia (OCA) on Tuesday, the Tokyo-based pharmaceutical firm's Pocari Sweat will be the official sports drink of the quadrennial multi-sport event, while its Soyjoy brand will serve as the official energy bar of the Games.
Otsuka has sponsored the Asian Games on four previous occasions, at Bangkok 1998, Busan 2002, Doha 2006 and Incheon 2014.
Husain Al Musallam, director general of the OCA, said: "The OCA is delighted to take part in the signing ceremony with Otsuka Pharmaceutical for their involvement in next year's Asian Games.
"Pocari Sweat is a well-known brand that is respected around the world as a leading sports drink. We are sure that the name of Pocari Sweat in association with the OCA will add value to the event and further increase the profile of the Asian Games. We are hoping that the partnership will continue for many years to come as both organisations have the welfare of the athletes at the heart of their operations and ideals.
"The OCA is confident that Otsuka's sponsorship through nutraceutical products Pocari Sweat and Soyjoy will further increase the profile of the Asian Games, while providing healthy refreshment to competing athletes and to millions of spectators."
The 2018 Asian Games will be the 18th edition of the event and is due to take place between 18th August and 2nd September next year.