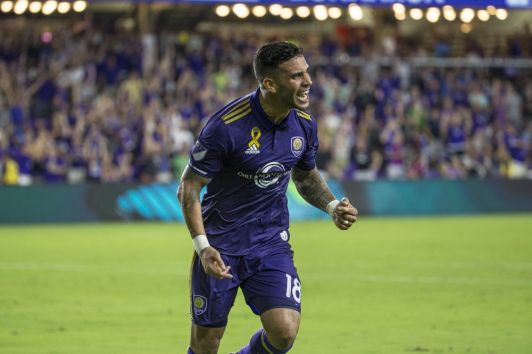 Major League Soccer's (MLS) Orlando City have tapped into Amazon Alexa, the ecommerce giant's intelligent personal assistant, to provide fans with a new way of keeping up to date with the team.
Supporters who own an Amazon smart speaker such as an Amazon Echo will be able to download the Alexa Skills app on their mobile phone, where they can adjust their settings in order to receive more flash briefings about the latest Orlando City news, which will be regularly uploaded by the Florida-based club in the form of sound bites.
Once the Alexa app is downloaded and the settings have been appropriately personalised, fans will be able to prompt their enabled device for an update by asking, "Alexa, what's in the news?" It will then respond with updates about player signings, results, upcoming matches and other daily happenings.
Leagues including the National Basketball Association (NBA), English soccer's Premier League and the National Football League (NFL) have already engaged Alexa to give their fans a different way of accessing the latest news, but Orlando City are one of the first individual teams to use the platform.
Speaking to sports business news outlet Front Office Sports, Ed Cahill, Orlando City's senior director of content, said: "We'll continue to invest our time into voice. Our target market is constantly on the move. If our fans are driving, working, or at the gym, voice is potentially our only option to reach them.
"In terms of creating content for smart speakers, the turnaround is actually pretty quick and we expect to be able to get regular updates out to fans without sacrificing too many man-hours.
"The most convincing research for us when it came to the decision to enter this space was the mass adoption rate of smart speakers. With over 20 million Amazon Echos already in the market, and a smart speaker install base of 244 million expected by 2022, it just made sense for us to start to explore the space."
Orlando City finished tenth in the Eastern Conference of MLS in 2017, and will be hoping to fare better when they kick off the new season at home to DC United on 3rd March.