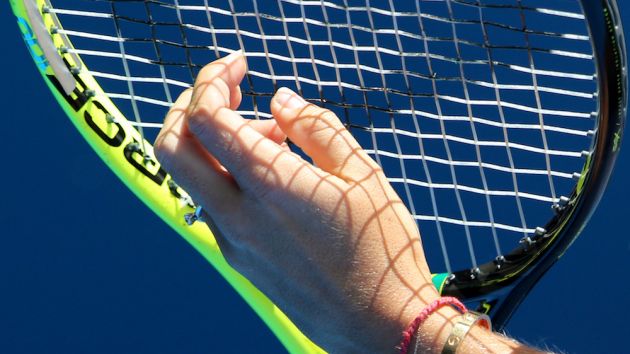 Oracle Corporation has announced plans to launch four new professional tennis tournaments in the United States early next year.
The American computer tech giant will create the Oracle Challenger Series, a run of two men's events and two women's events that will take place between January and March 2018.
The events will be organised in conjunction with the Association of Tennis Professionals (ATP) and the Women's Tennis Association (WTA), and will operate as combined lower-level tournaments.
The men's events will form part of the ATP Challenger Tour, the feeder circuit to the elite ATP World Tour, while the women's events will serve as WTA 125K Series tournaments. The first events will take place between 20th and 28th January at the Newport Beach Tennis Club in California, with the second events staged between 24th February and 4th March at the Indian Wells Tennis Garden.
Each event will offer equal prize money of $150,000 per tournament, while player participation in the series will be determined by ATP and WTA rankings. The top two male and female Americans with the highest accumulated points at the events will be awarded wild cards into March's BNP Paribas Open at Indian Wells, a top-level combined tournament that is owned by Oracle founder Larry Ellison.
"Tennis players in the United States need more chances to compete at home and more chances to earn a living from the sport,'' said Oracle chief executive Mark Hurd.
"Oracle is committed to American tennis and these events are designed to provide opportunities for players to make meaningful gains in both prize money and ranking points on their home soil. We hope to continue to grow the number of events annually in the years ahead.''
Oracle is already a prominent backer of tennis in the United States. As well as owning Indian Wells, the company supports professional and collegiate events in the country, including the Oracle ITA National Fall Championships that are taking place this week.
"Our players in the United States are eager for more opportunities like this,'' said Chris Kermode, the ATP World Tours executive chairman and president. "We're so pleased to partner with a company like Oracle to further promote and develop tennis in the United States.''
Steve Simon, the WTA's chairman and chief executive, added: "We are thrilled that Oracle is making this commitment to grow the pathway for young emerging national and regional talent here in the USA to reach their goal of competing on the WTA Tour.
"This will lead to great things for tennis in America."