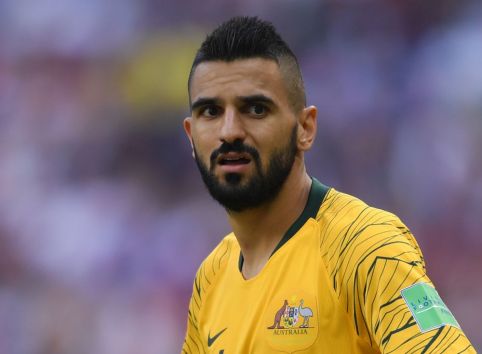 Australian public-service broadcaster SBS has announced that it will broadcast all Fifa World Cup games for the next 48 hours following repeated disruptions to Optus Sport's coverage of the international soccer tournament.
Optus chief executive Allen Lew was forced to apologise to viewers on Sunday after streaming problems marred the telecommunications company's coverage of the competition's opening games.
Fans complained on social media that the Optus Sport app was overcome with buffering issues and constant lag, meaning they were unable to keep up with live match content.
Australia Prime Minister Malcolm Turnbull even chimed in on the debate stating that Lew had told him he was confident the problems would be fixed in time for the beginning of this week's games. The issue was also raised in parliament with Labor MP Stephen Jones claiming that Turnbull was warned during his spell as communications minister that cuts to SBS could damage coverage of the World Cup.
"We know Australian football fans are amongst the world's most passionate, and vocal, and we clearly understand Australia's passion for this major event, and the frustration that goes along with not being able to watch the event," Lew said in a statement.
"In light of this Optus has announced that it will simulcast the next two nights of 2018 Fifa World Cup matches with SBS. This decision has been made with the interests of football fans across Australia in mind."
The move will give SBS free-to-air coverage of an additional four fixtures, including Sweden v South Korea, Belgium v Panama, Poland v Senegal and Russia v Egypt.
"Following discussions with Optus Sport, we have agreed that SBS will air all 2018 Fifa World Cup games for the next 48 hours," added SBS managing director Michael Ebeid. "That's an additional four games on free-to-air, giving even more Australians the chance to enjoy the tournament.
"The Fifa World Cup is a true multicultural celebration that unites Australia's diverse communities and SBS is pleased to be bringing more of the tournament to Australian audiences."
SBS secured the Australian rights to the 2018 and 2022 Fifa World Cups in 2011, but agreed a sub-licensing contract with Optus in 2016 as part of deal involving rights to England's Premier League. Optus became rights holder for all tournament games from Russia, with SBS retaining simultaneous free-to-air rights for 25 matches including all Australia matches and the final.
World Cup rights were formally protected for free-to-air broadcasters but recently this changed, allowing SBS to sell-on tournament exclusivity to Optus.