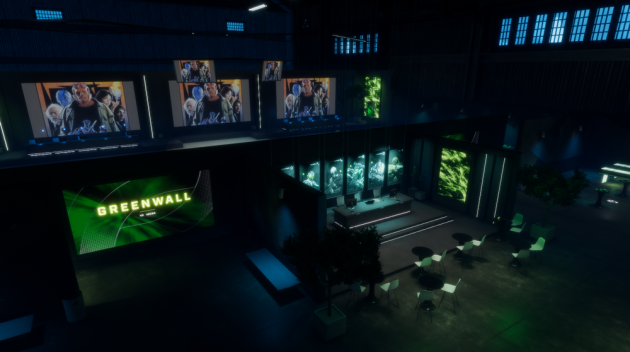 OpTic Gaming, the esports media and entertainment organisation, has partnered with virtual reality (VR) company Sansar to create a 'first-of-its-kind' social VR experience.
The project, named Greenwall VR, will allow fans to socialise with OpTic staff and players, as well as fellow fans of the organisation.
The new platform will allow users to watch games together, communicate with other esports fans, submit fan art, purchase team merchandise, interact with their favourite professional gamers and participate in special events.
The initiative will include real and virtual awards for fans, while viewing parties are already set for North America League of Legends Championship Series, Call of Duty Champions, Gears of War Pro Circuit Fight Night and a number of other competitions.
"With fans and teams based all over the world, we wanted to create a truly immersive way for our community to come together as the Greenwall and feel like they're a part of something bigger," said Oslo Green, vice president of VR at OpTic Gaming. "By introducing virtual reality to esports spectatorship, we're taking the first steps into creating a grander, more immersive, and more modern approach to traditional sports fandom, community and interaction."
"With Greenwall VR in Sansar, we're really pushing the bounds of traditional spectatorship, and offering an experience that draws fans in - lets them interact together as a community beyond a chat stream," added Sansar chief executive Ebbe Altberg. "We're absolutely thrilled to be elevating the esports fan experience with social VR, and we're excited to find such a visionary partner in OpTic."