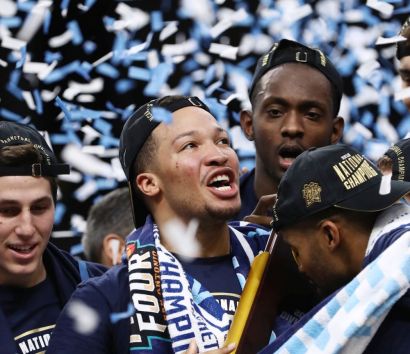 Athlete marketing platform Opendorse has announced that it has expanded its platform to allow athletes competing at US National Collegiate Athletic Association (NCAA) institutions to build their brands on social media.
The announcement makes Opendorse the first athlete-driven content distribution platform in the NCAA space.
More than twenty college properties represented in each of the NCAA's 'Power Five' conferences, as well as Conference USA and the Horizon League, including Michigan, Clemson and Nebraska Athletics, are committed to, or currently using Opendorse to assist their athletes and athletic staff share content on social media.
These schools are seeking to replicate the growth experienced by student-athletes in Opendorse's trial programme, carried out in autumn 2017, in which participants averaged a 22.9 per cent increase in total followers in the first six months.
The programme used Opendorse's software to share highlights and images from games and events, team graphics, and additional programme-focused content with their student-athletes.
According to Opendorse, more than 400 student-athletes participated in the trial, generating 16.6 million impressions, 3.2 million video views, 1.6 million engagements on posts shared on Twitter, Facebook, and Instagram.
The new partnerships will see athletic programmes given their own platform dashboard to manager their rosters and measure results for each athlete and post.
"At Opendorse we're committed to helping all athletes, at every level," said Blake Lawrence, chief executive at Opendorse. "As student athletes seek to tell their story on social, they're often missing a key component: the content they create on the field of play. By unlocking that content, colleges are helping key stakeholders build their brand and establish an audience that will support them well beyond their time on campus."
"I believe that it's important to assist [student-athletes'] development beyond the field or court, and helping them build their personal brand on social is one aspect of that," added Eric DeSalvo, assistant athletics director, of content at UCF. "Our social team creates so much incredible content, and Opendorse allows our athletes to easily access and share that content with the tap of a button. We want our athletes to have the strongest brands in college sports and I believe we have the team and tools in place to make that happen."