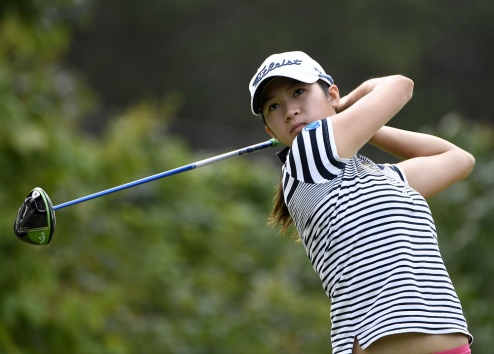 The Ladies Professional Golf Association (LPGA) has announced a partnership with social media marketing platform Opendorse to help its LPGA Tour players grow their social media activations and create new revenue opportunities.
The new agreement will see Opendorse use its technology to provide an athlete-driven solution for the LPGA that aims to help players engage more fans globally.
The marketing platform will allow over 200 tour players to send unlimited content on social media, with the aim of enabling them to grow their personal brands while using the service to share content from leading partners.
"The LPGA has long been a leader in helping their pros build brands that last beyond their days on tour," said Blake Lawrence, chief executive of Opendorse. "By providing players access to the content they create on the course, the LPGA allows pros to engage their fans with valuable media in a seamless social experience. This partnership is a great example of how properties and players can work together to expand their audience, maximize the value of content, and ultimately grow their game."
Tina Barnes-Budd, senior director of media and marketing at the LPGA, added: "Our athletes are some of the most social savvy and brand active on the planet, so tying them to the great work Opendorse is doing is a natural fit. The opportunity for our athletes to be more actively engaged in social and brand conversations is something that will enhance not just their storytelling but the LPGA overall, and we are excited to get things moving."