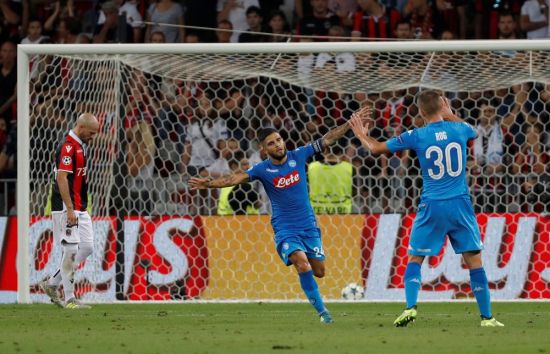 Top-flight Italian soccer side Napoli have agreed to continue their partnership with German automobile manufacturer Opel for the 2017/18 season.
The initial sponsorship agreement was signed one year ago. The car manufacturer is also launching an initiative to promote the partnership, offering subscribers discounts to ongoing campaigns, and for specific car ranges.
"After a year of sponsorship, which confirmed all the best expectations, it was almost natural to give continuity, launching a Serie A initiative and exclusively devoted to Neapolitan fans," said Nicola Benai, Opel's marketing director in Italy. "We want to consolidate the relationship with Naples for another fantastic year of success for both of us."
Guiseppe Farina, Opel owner, added: "We are delighted to further increase collaboration between Opel and the Blue Club. The passion of the team is such an important benefit; it makes me proud to be Neapolitan."
Napoli stand second in Serie A, after winning all three of their opening games of the season, most recently thumping Bologna 3-0 away. They play Shakhtar Donetsk tonight in the Uefa Champions League.