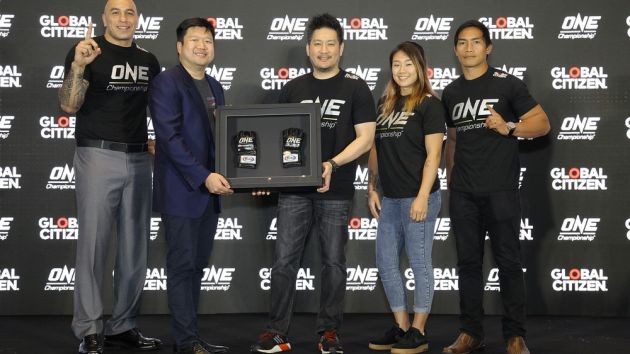 Asia's biggest mixed martial arts (MMA) promotion, ONE Championship, has announced a partnership with Global Citizen, an international advocacy organisation that aims to end poverty across the world by 2030.
The two parties will use ONE's platform to engage martial arts fans around the world to support initiatives and find solutions to the issues associated with extreme poverty.
Global Citizen and ONE will collaborate using multimedia campaigns and advocacy across 24 of the MMA promotion's live events in 2018, as well as through outreach activations involving the promotion's MMA athletes throughout Asia.
ONE's fans will be encouraged to engage with policy areas including education, food security, hunger and nutrition, global health, gender equality and empowerment.
Chatri Sityodtong, chairman and chief executive of ONE Championship, said: "It is with great excitement that I announce ONE Championship's partnership with Global Citizen, an NGO [non-governmental organisation] with the goal of ending extreme poverty across the world by the year 2030.
"Just like Global Citizen, ONE Championship aims to inspire the people of the world to come together to solve some of the world's biggest challenges. Our ONE Championship athletes embody the spirit of perseverance and many have risen through poverty through martial arts, inspiring millions of people around the world with their journey.
"Through our collaboration across all 24 of our live events scheduled in 2018, ONE Championship and Global Citizen aim to affect positive movement in our society."
Wei Soo, co-founder of Global Citizen, added: "We are thrilled to be joining forces with ONE Championship to bring Global Citizen to Asia. ONE Championship reaches millions of young people around the region and together we will engage them on issues that impact the entire world.
"Since we launched Global Citizen in 2012, over 13 million actions have been taken, and we are excited to drive more actions and increase our impact for the world's most marginalised people through this partnership."