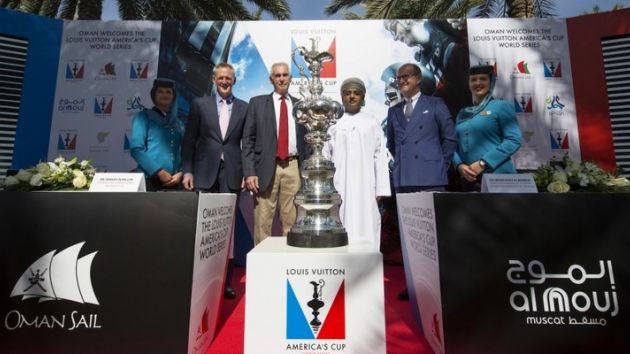 The America's Cup Event Authority (ACEA) has signed a deal with the Sultanate of Oman that will see the country become the first in the Middle East to host a regatta in the Louis Vuitton America's Cup World Series.
The event is scheduled to take place off the Omani capital of Muscat in February 2016.
Oman becomes the first host in the points-scoring warm-up series for the America's Cup not to the have a boat set to compete in the America's Cup itself.
Meanwhile, the New York Times is reporting that New York City will host a World Series event on 7th and 8th May next year. That regatta, which will take place on the lower Hudson River, is due to be formally announced later on Tuesday.
Portsmouth, Gothenburg and Bermuda hosted the first three World Series events this year, and four to six events are expected across 2016, with Muscat, Portsmouth and Chicago already lined up.
The 35th edition of the America's Cup itself will take place in Bermuda in June 2017.
"We are delighted to announce that we will be hosting the Louis Vuitton America's Cup World Series Oman here in Muscat for the first time and we are very proud and excited to welcome the America's Cup community and its massive following to the Sultanate," said Salim Al Mamari, director general of tourism promotion for the Omani Ministry of Tourism.
"Oman Sail has worked hard since 2008 to reconnect the people of Oman with their sailing roots and to create a generation of sailors," said Oman Sail chief executive David Graham. "We have a very successful youth, women, national and international sailing programme and are actively generating socio-economic benefits for the country and contributing to the development of the Omani people through sailing. Hosting a Louis Vuitton America's Cup World Series event will provide huge inspiration to our sailors and take us closer to our aims.
"The America's Cup brand is incredibly powerful so this will be a monumental opportunity for us to showcase the Sultanate of Oman and to celebrate a landmark moment in the history of Oman Sail."