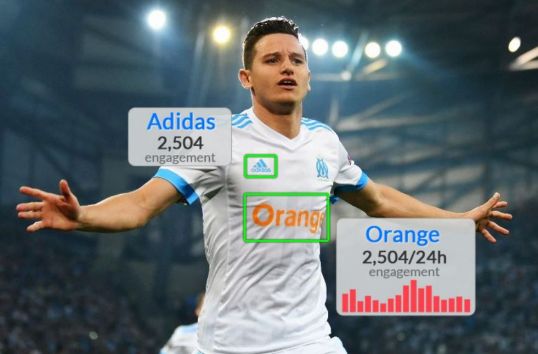 French soccer giants Olympique Marseille have announced a new partnership with Blinkfire Analytics.
The global technology company has been enlisted by the Ligue 1 club to provide sponsoring social media valuation. Blinkfire use artificial intelligence (AI), machine learning, and proprietary computer vision technology to measure media value and impact.
Using the Blinkfire real-time platform for analysis, OM are hoping to gain knowledge, data, and insights to better quantify and optimise sponsorships and social media content.
"In modern football, the social networks have now a particular position and digital marketing becomes the new promotion and communication axis to develop by the clubs to meet the partners and sponsors expectations," said Jean-François Richard, Marseille's deputy marketing, sales and media director.
"With this in mind Olympique de Marseille is starting this collaboration with Blinkfire Analytics to have all required data to succeed in this new challenge."
Blinkfire's chief executive Steve Olechowski added: "With the new ownership in place and the team's recent successes, we're excited to help Olympique de Marseille value and benefit from digital and social media as it relates to football and sponsorships."