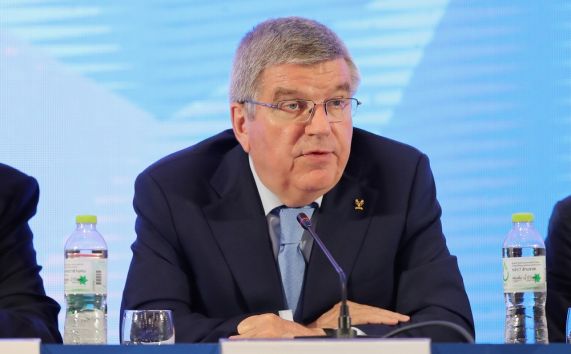 International Olympic Committee (IOC) president Thomas Bach has warned that violence will need to be eradicated from esports before competitive gaming is considered for inclusion at the Olympic Games.
Speaking at the Asian Games in Jakarta, Indonesia, Bach remained uncertain as to when esports might be incorporated into the Games, but was adamant that there are still several hurdles competitive gaming needs to overcome before it fits in with Olympic values.
"We cannot have in the Olympic program a game which is promoting violence or discrimination," Bach told the Associated Press. "So-called killer games. They, from our point of view, are contradictory to the Olympic values and cannot therefore be accepted."
Esports were included for the first time at the recently concluded Asian Games as a demonstration sport, featuring tournaments in League of Legends, Hearthstone, Pro Evolution Soccer and Starcraft II.
The IOC has also been exploring the possibility of including competitive gaming at the Olympics and recently held an esports forum in July at its headquarters in Lausanne, Switzerland. That particular meeting resulted in the formation of an Esports Liaison Group, which will continue to communicate to identify opportunities for the Olympic Movement and esports to collaborate in the future.
Despite those positive steps, though, Bach's latest comments suggest esports' Olympic bow could still be some way off.
"Of course every combat sport has its origins in a real fight among people," he said. "But sport is the civilised expression about this. If you have egames where it's about killing somebody, this cannot be brought into line with our Olympic values."
Bach's remarks came as Asian Games organisers expressed sympathy for victims of the deadly shooting at an esports tournament in a shopping mall in Florida, USA.