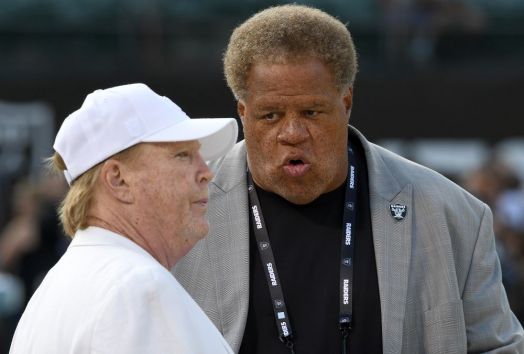 Oakland City Council has approved the filing of a major antitrust lawsuit against the National Football League (NFL) and its departing franchise, the Oakland Raiders, over the team's relocation Las Vegas.
Oakland councilman Noel Gallo has confirmed that he expects the suit to be filed and announced in the near future, possibly before the team's first home game of the season.
The council's attorneys have agreed to cover the initial costs of the case, which is set to seek millions of dollars in damages on the back of the decision to move the away from Oakland for the start of the 2020 NFL season. That decision was taken in March 2017 by the NFL team owners, who voted 31-1 in favour of the move.
Gallo has predicted that a joint suit against both the Raiders and the NFL could bring in up to US$500 million in damages.
However, news of the legal action has been criticised by officials of the franchise's Oakland Alameda Coliseum home, who have expressed their fear that the lawsuit could see the Raiders leave the city at the end of the upcoming season in protest.
The news comes with the Raiders in the process of discussing a new deal with the Coliseum for next season, as well as a possible contract for the following year in the event that the Raiders' new Las Vegas home is not constructed in time. Next year's agreement would secure the city US$3.7 million.
However, Scott McKibben, the authority executive director of the Coliseum, where the Raiders sign a year-on-year lease to play their home fixtures, has warned the City Council of the effects of filing the lawsuit. He claims that the Raiders franchise has already informed him that they will not sign to play in the city in 2019 if any suit is filed.
He said: "They told me we might as well take the contract and rip it up."
The decision to go ahead with the legal action has not been without opposition among county representatives, however.
Ignacio De La Fuente, a board member at the Oakland Alameda County Coliseum, added: "It makes absolutely no sense," explaining that any suit could be followed by a far more expensive countersuit led by both the NFL and Raiders.
Gallo, though, is unconcerned. He explained: "The attorneys needed a client, and Oakland is the client that has been signed up. And hopefully we can get the county to join in."
The Raiders start the season on Monday night with a home game against the Los Angeles Rams.