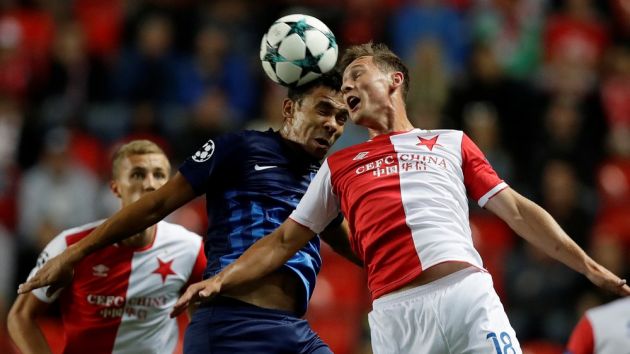 Pay-TV network O2 TV has secured exclusive rights in the Czech Republic and Slovakia to the Uefa Champions League.
Starting this August, the broadcaster will exclusively show live coverage of European club soccer's premier competition on its O2 TV Fotbal and O2 TV Free channels in both markets until 2021. Coverage will also be rolled out via the O2 TV Sport streaming service, which is available on the O2 TV app on mobile phones and tablets.
The rights package includes the preliminary play-off round, the group and knockout stages, along with the Uefa Super Cup, which pits the winners of the Champions League and the second-tier Europa League against each other at the start of each season. In total, O2 TV will show over 140 live games during each Champions League campaign.
O2 currently shares rights to the Champions League in the Czech Republic with public service broadcaster Česká Televize, while the rights in Slovakia are held by public service broadcaster RTVS and telco Slovak Telekom.
Guy-Laurent Epstein, Uefa's marketing director, said: "O2 has been a Uefa Champions League partner in the Czech Republic for the past three seasons; we are delighted to renew this partnership and extend it as well to the Slovak market for the 2018 to 2021 cycle. It will ensure that football fans in both countries are able to access high quality programming, benefiting from O2's innovative production."
Anna Lenerová, head of O2 TV content, said: "Even though prices for broadcasting rights are rising every year, we wanted to gain the maximum for our audience. So we have also managed to secure exclusive rights for all the matchdays. Anyone who wants to watch complete Uefa Champions League coverage in the coming seasons can watch it only on O2 TV."
Marek Kindernay, managing director of O2 TV Sport, added: "I believe we will not only delight fans, but also all our business partners. Now they can be sure that also in the coming years they will find the best and most followed football that the Uefa Champions League offers only on O2 TV."