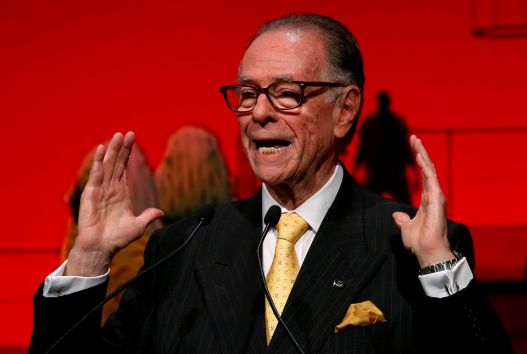 Carlos Arthur Nuzman, president of the Brazilian Olympic Committee (COB), has resigned following his arrest on 5th October by Brazilian police in relation to allegations of corruption, bribery and money-laundering.
Nuzman, who stood as president of the Olympic governing body since 1995, has been accused of arranging more than US$2 million in bribes related to the selection of Rio as the host city for the 2016 Games by the International Olympic Committee (IOC).
The Brazilian's letter of resignation was read by his lawyer during a COB assembly, where he said: 'I reiterate my complete denial of the accusations made against me, which will be duly combated by the appropriate legal means.'
Paulo Wanderley Teixeira, a former president of the Brazilian Judo Confederation and vice-president of the COB, was named as interim president on Monday following Nuzman's arrest and subsequent stepping down, until further notice.
Nuzman's resignation comes as Brazilian daily Gazeta News reported that athletes and former athletes are staging protests outside COB headquarters, seeking to reform the body's statutes to provide voting rights to all Brazilian athletes in the selection process for the COB's next leader.