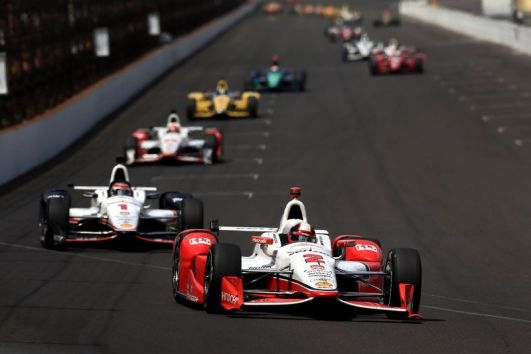 Chip Ganassi Racing driver Scott Dixon has agreed a sponsorship deal with NTT Data.

The four-time Indycar champion will sport the company's colours on his Honda at the upcoming Long Beach Grand Prix. In addition, NTT Data will become his associate sponsor for a number of races, including the Indianapolis Motor Speedway and Phoenix Raceway.

The deal is an expansion of the Japanese company's association with Chip Ganassi Racing. NTT is currently the primary sponsor of Dixon's teammate, and former Indy Car champion, Tony Kanaan.
"Having the opportunity to be represented by two of the all-time greats in Indycar is something that doesn't come along too often," said NTT Datachief executive John McCain. "Adding Scott to our line-up gives us another level of visibility, and doubles our chances of getting to victory lane."

"It's always a positive when you have a current partner that sees value in the sport and wants to do more," added Ganassi president Steve Lauletta.

Dixon is currently third in the overall drivers'standings. His last championship win came in 2015.