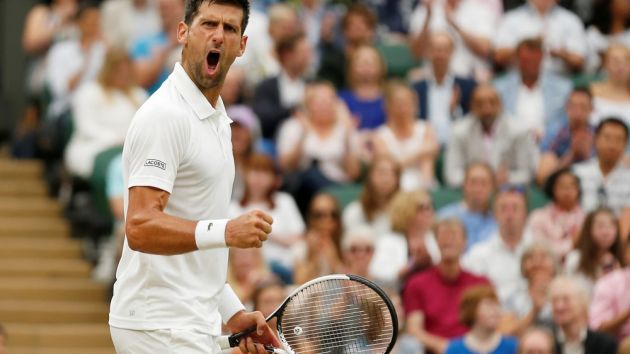 Serbian tennis player Novak Djokovic has signed a global footwear deal with Asics.
The former world number one, who has dropped to 14th in the men's rankings after a long spell out with injury, will play in trainers supplied by the Japanese brand during each tournament in which he competes.
The deal, which was announced in Melbourne, Australia ahead of the Australian Open Grand Slam tournament, ends Djokovic's association with German sportswear giant Adidas, which signed the 12-time Grand Slam champion to a long-term partnership in May 2013.
The length and financial terms of the agreement have not been made public. Last year, Djokovic ended his kit supply deal with Japanese brand Uniqlo to link up with Lacoste.
"I'm excited to be working with Asics," said Djokovic. "They exceeded my expectations to ensure the best possible technology and meet my needs as a player. The lightness and the support structures in the centre of the shoe allow me to move quickly and with stability when I move on the court."
Motoi Oyama, chief executive of Asics Corporation, added: "We are delighted to work with Novak Djokovic as part of our ongoing commitment to the mobility of individuals, both on and off the field. His endurance as well as his physical and mental strength make him an inspiration for the industry and for fans around the world. It's great to be a partner of a person who embodies the values ​​and beliefs that Asics strives to promote every day."
Djokovic, 30, returned to action after six months out with an elbow injury when he beat Austria's Dominic Thiem at the Kooyong Classic exhibition tournament on Wednesday. He will begin his quest for a seventh Australian Open title when he takes on Donald Young of the US on 15th January.