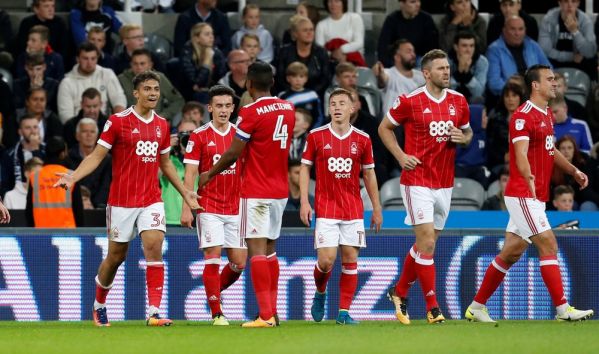 Second-tier English soccer side Nottingham Forest have extended their long-running partnership with John Pye Auctions for the 2017/18 season.
The agreement will see the local auctioneer's branding adorn the players' tunnel and other signage across the Trent End stand at the Championship club's City Ground. The company's logo will also appear on pitchside 3D mats and in hospitality areas.
The renewal prolongs a partnership that dates back to the 2012/13 campaign, when John Pye Auctions became Forest's main sponsor. The firm is also a partner of Welsh outfit Swansea City and Scottish team Falkirk.
David Cook, Nottingham Forest's chief commercial officer, said: "The club are delighted to renew the partnership with a strong Nottingham-based business like John Pye Auctions. We would like to thank them for their continued support over the last five seasons and we are excited to play a part in their growth locally, nationally and internationally.
"Adam and his team have been a pleasure to work with and it's fantastic to see them at so many of our matches. We look forward to continuing our commercial relationship with the firm."
Adam Pye, managing director of John Pye auctions added: "We are proud to be supporting Nottingham Forest for our fifth consecutive season. John Pye Auctions continues to grow nationally and internationally and even though we now have 22 trading sites across the country, our roots are, and always will be, firmly in Nottingham as this is where it all began.
"We look forward to attending the home matches this season and seeing our branding facing the crowd as the players come on to the pitch. Myself and the team are excited for what I'm sure will be a successful season for the club."
Nottingham Forest slumped to 13th in the Championship after their 3-1 defeat away to Reading on Tuesday. They play their next game at home to Queens Park Rangers on Saturday.