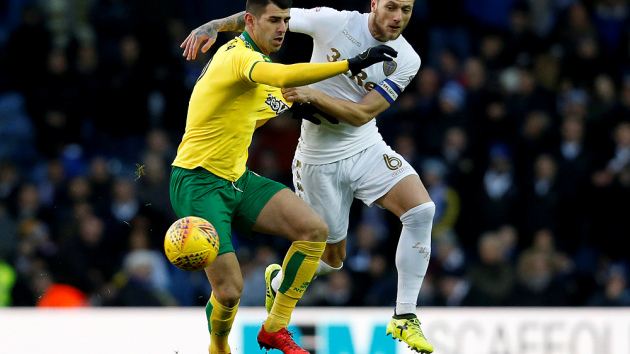 English second-tier soccer side Norwich City has partnered with insurance company Aviva and Norwich City's lesbian, gay, bisexual, and transgender (LGBT) fan group Proud Canaries to launch a LGBT-friendly soccer team.
The side, which will be called Proud Canaries FC, form part of Aviva's campaign to celebrate inclusivity and diversity in all levels of soccer.
Proud Canaries FC will have a series of training sessions at Norwich City's training facilities and compete in an end-of-season LGBT-inclusive tournament, due to be held at City's Carrow Road stadium in May.
Aviva will fund Proud Canaries FC from the current season until the end of the 2018/19 season as the club's main sponsor.
In addition, the London-headquartered company will provide a bespoke Norwich City match kit, featuring its LGBT network Aviva Pride and LGBT rights charity Stonewall as kit sponsors.
Aviva was an official club sponsor of Norwich for nine years, and has been a community partner of the Championship outfit since 2015.
"Norwich City have been always been pioneers for inclusion - from revering the iconic Justin Fashanu [an English soccer player who became the first professional soccer player to be openly gay] to celebrating their LGBT+ fanbase - so it's no surprise that they're teaming up with Aviva to promote diversity and inclusion on the Carrow Road pitch," said Di Cunningham, organiser of Proud Canaries.
"I can't wait to see the new Proud Canaries FC squad start training in January and build towards a national LGBT+ tournament at Carrow Road in May"
"The establishment of Proud Canaries FC is extremely welcome and a moment to celebrate," added Jan Gooding, global inclusion director at Stonewall. "It is yet another demonstration of the shared commitment of Aviva and our partners at Norwich City to make football everyone's game, and to take a zero tolerance stand against homophobia, biphobia and transphobia in sport."
Steve Stone, managing director at Norwich, said: "It's great to see that Di and Proud Canaries are launching Proud Canaries FC and we are very happy to be joining Aviva in officially supporting them and celebrating our shared aims of inclusivity and diversity. They are a great group, brilliant supporters of the Club and we look forward to watching them in action at Carrow Road!"
Norwich City are currently 16th in the Championship in 2017/18 after a lacklustre start to the season that has seen them take seven wins from their 22 games. The Canaries lost 1-0 away to Leeds United on 16th December, and host Brentford on Friday.