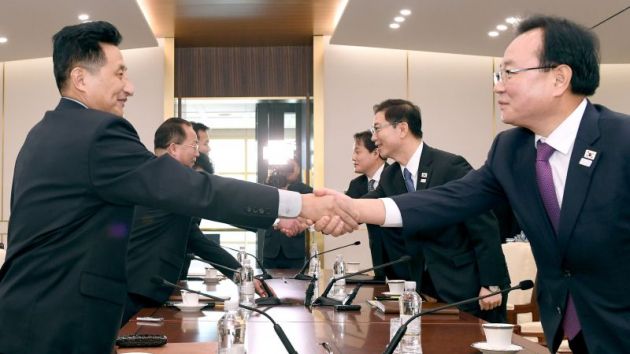 Two North Korean Nordic skiers have been invited to take part in next month's Pyeongchang 2018 Paralympic Games.
The International Paralympic Committee (IPC) confirmed in a statement that North Korea would march together with South Korean athletes under a unified flag at the opening ceremony on 9th March if the offer was accepted.
"Now that we have offered two bipartite slots to North Korean athletes, I am extremely hopeful that the country will compete at its first Paralympic Winter Games this March," said IPC president Andrew Parsons.
Bipartite invitations are made on a discretionary basis by the IPC and the respective international federation for the sport.
North and South Korea remain technically at war after their 1950-53 conflict ended in a truce rather than a peace treaty.
The Paralympics take place after the Winter Olympics, which will run from 9th to 25th February in the South Korean mountain resort.