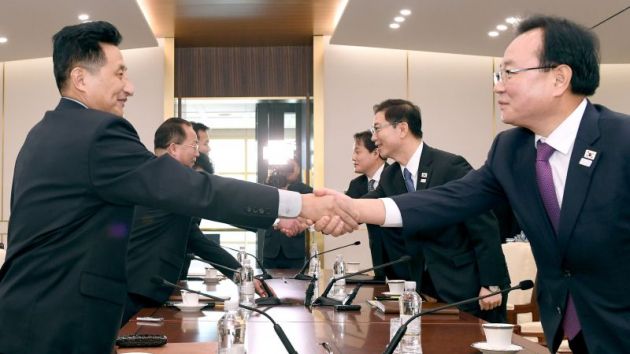 North and South Korea's athletes will march jointly under one unified flag during the opening ceremony of next month's Winter Olympics in PyeongChang, South Korea's Unification Ministry has said.
The opening ceremony will be the first time the two Koreas have marched together at an international competition for 11 years, and the countries will also unite to field a joint women's ice hockey team for the Games, which get underway on 9th February.
Skiers from both the North and the South will also train together at a resort in North Korea in preparation for the event, and performers from the two countries will collaborate on a cultural event there.
North Korea currently has no confirmed athletes for PyeongChang but is likely to be able to send a team to select events, with the International Olympic Committee (IOC) still considering the possibility of granting the country wildcard entries.
Additionally, North Korea said that it plans to send a 230-member cheering squad, with a smaller delegation of the country's athletes and supporters set to attend the Paralympics, which get take place between 8th and 18th March.
The developments were announced on Wednesday following the third round of North-South talks in just over a week at the demilitarised zone between the two countries.