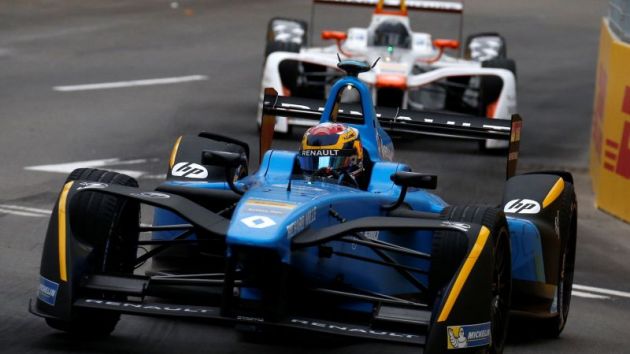 Japanese car manufacturer Nissan has announced it will enter global all-electric motorsport series Formula E from the 2018/19 season.
The company, which will be the first Japanese manufacturer to compete in the series, will join in time for Formula E's fifth season.
Formula E said in a statement that Nissan would replace one of the existing manufacturers in the 2018/19 season, with media reports suggesting that this could be Renault.
The French firm has been involved with Formula E since the beginning in 2014, with its Renault e.Dams team having won the championship in all three seasons so far.
Manufacturers already involved in the electric series include BMW, Audi, Renault, Jaguar, Citroen and India's Mahindra, with Mercedes and Porsche due to arrive for season six, which is scheduled to start in 2019.
"To have a name like Nissan coming on board is a momentous day for the series," said Formula E chief executive Alejandro Agag. "It's great to see our first Japanese manufacturer entering the frame, showing truly how global the electric revolution is. Japan is a country at the forefront of new technologies with one of the biggest followings of Formula E."
"Nissan's DNA is rich in innovation in electric mobility, not to mention a long history of success in motorsports," added Daniele Schillaci, head of global sales and marketing at Nissan. "It makes sense that we bring these two core elements together by competing in Formula E."